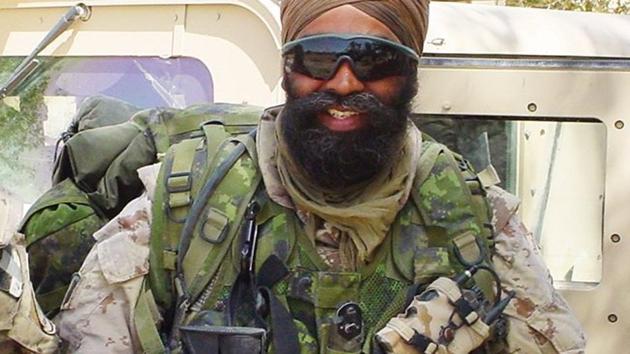 Canada's defence minister Sajjan: From 'bad ass' to 'Minister of Delays'
Once known as Canadian Prime Minister Justin Trudeau's "Bad Ass" wing man, defence minister Harjit Sajjan has been dubbed the "Minister of Delays" by the media.
UPDATED ON JAN 01, 2017 11:13 AM IST
Celebrated as a "bad ass" defence minister when he was appointed to Canadian Prime Minister Justin Trudeau's cabinet more than a year ago, Indian-origin Harjit Sajjan has ended 2016 with decidedly mixed reviews of his performance.
The Ottawa Citizen, the Canadian capital's major English daily dubbed him the "Worst Minister" in its annual scorecard after a yearend review of the Trudeau government.
It also called Sajjan the "Minister of Delays", pointing to a series of required upgrades of the Canadian armed forces that haven't taken place, including replacing combat aircraft and strengthening the navy. A defence review ordered by Sajjan was to be released in December but has been delayed to 2017.
But while the punditry may have soured somewhat on 46-year-old Sajjan, the public certainly hasn't.
A recent poll by Abacus Data found that of the 14 ministers tested, Sajjan got the highest ratings, with more than 50% of respondents stating he had done a "good" or "acceptable" job.
Read | Indian-origin ex-soldier Sajjan is Canada's new defence minister
In its critique, the Ottawa Citizen stated: "He emerged on the scene as Justin Trudeau's 'Bad Ass' wing man, with accolades and expectations he would be good news for the Canadian military. But a little more than a year after being named National Defence Minister, the shine is off Harjit Sajjan."
There's plenty of concern over Sajjan's tenure so far.
An expected Canadian mission to Africa, including Mali, hasn't been announced yet, and despite the situation in Aleppo, the Canadian military has played no role in trying to resolve the crisis in Syria.
In a conference call earlier this month, Sajjan told reporters: "Our focus has always been in Iraq and that is our focus now. Right now we have no plans to be militarily involved in Syria."
Read | I have more Sikhs in cabinet than Modi: Canada PM Justin Trudeau
A former MP has also called on Canada's Conflict of Interest Commissioner to investigate Sajjan's "refusal to call an inquiry into the handling of suspected Taliban prisoners during the Afghan war", according to CBC, the national broadcaster.
Sajjan, a decorated lieutenant colonel of the Canadian armed forces, was elected as an MP from Vancouver South in 2015. He is a combat veteran who served in Bosnia-Herzegovina and was deployed to Kandahar in Afghanistan three times.
He received several military honours, including the Meritorious Service Medal in 2013 for reducing the Taliban's influence in Kandahar.
Sajjan, who was born in India and moved to Canada with his family when he was five, also served as a police officer with Vancouver Police Department for 11 years. His last assignment there was as a detective with the Gang Crime Unit specialising in organised crime.
Read | Indian-origin ministers play key roles in Canada government
Close