British probed 'enemy' Netaji's plane crash three times, concluded he had died
Feb 05, 2018 07:57 AM IST
Laid to Rest: The Controversy over Subhas Chandra Bose's Death, a book by London-based journalist Ashis Ray, seeks to add to the conclusion that the iconic leader indeed died in the 1945 plane crash.
The British considered iconic leader "Netaji" Subhas Chandra Bose an enemy in the years before independence, and spared no efforts to ascertain and establish his alleged death in the plane crash on August 18, 1945 in Taipei, a new book on the controversial subject says.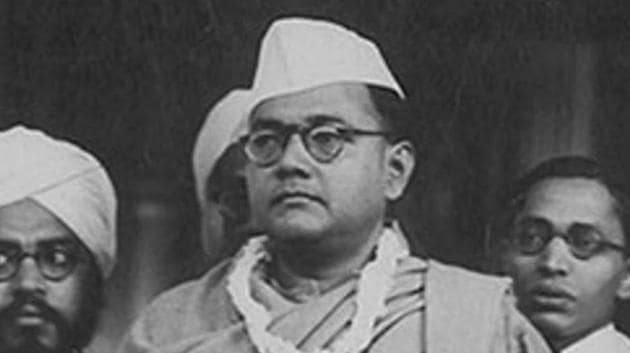 The book, Laid to Rest: The Controversy over Subhas Chandra Bose's Death, by London-based journalist Ashis Ray seeks to add to the conclusion that Bose indeed died in the crash, and cites several documents to back his claim, including some lesser-known reports. It is scheduled to be released in New Delhi on February 12.
According to Ray, the first British investigation into the crash was led T S Finney, a superintendent of police in colonial India, in 1945. His team of detectives visited Bangkok, Saigon (now Ho Chi Minh City), and Taipei, producing four reports dated October 5, 7, 10 and 12. "They categorically confirmed Bose had died as a result of an air tragedy," the book states.
On December 31, 1945, the British Combined Services Detailed Interrogation Centre in India submitted its report after interviewing Col Habibur Rehman, Netaji's aide-de-camp who survived the crash. It said Rehman "remained with Bose from the time of the crash until the death of Bose at about 2100 hours that night, Tokyo time".
Finally, the book says that Lt Col John Figgess, a British officer based in Tokyo, cross-examined Japanese officials connected with the plane crash, including the two survivors, Lt Col Shiro Nonogaki and Lt Col Tadeo Sakai, and Toyoshi Tsurita, the doctor who principally treated Bose at a Japanese military hospital before he passed away.
On July 25, 1946, Figgess reported: "As a result of a series of interrogations of individuals it is confirmed as certain that SC Bose died in a Taihoku (Taipei) military hospital (Nanmon ward) sometime between 1900 hours and 2000 hours local time on August 18, 1945."
The three British investigations are among 11 official and unofficial inquests – four Indian, three Japanese and one Taiwanese – highlighted by the book. All reached the conclusion that Bose died as a result of a plane crash, the author says.
"I have written the book for humanitarian reasons. Netaji's widow Emilie Schenkl passed away in 1996 without closure on the matter of her husband's mortal remains. His only child Professor Anita Pfaff, now 75, is anxious to bring these from Tokyo to India for immersion in the Ganga," Ray adds.
Ray, in a chapter titled Enemy of the Raj, also outlines British hostility towards Bose from the time he was a student in Presidency College, Kolkata, to refusing his offer of food supplies from Myanmar (where he was then based) for famine-hit Bengal in 1943, in which millions had died.
It also cites the British government's approval of a plan to assassinate him through its intelligence unit in Turkey in 1941.
Bose's death in the plane crash has been a subject of debate for decades, but his daughter believes that he perished and told Hindustan Times previously that all theories that he survived were "asinine".