Christian businessman from India gifts mosque to Muslim workers in UAE
Updated on May 16, 2018 11:50 PM IST
Saji Cheriyan, 49, who hails from Kerala's Kayamkulam, built the mosque for Muslim workers living in a worker accommodation that he rented out to 53 companies in Fujairah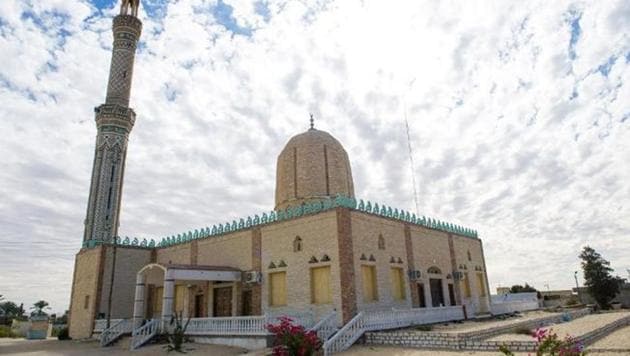 Press Trust of India, Dubai |
Press Trust of India
A wealthy Christian businessman from India has gifted a USD 3 lakh mosque to hundreds of Muslim workers ahead of Ramzan in the UAE, a media report said on Wednesday.
Saji Cheriyan, 49, who hails from Kerala's Kayamkulam, built the mosque for Muslim workers living in a worker accommodation that he rented out to 53 companies in Fujairah, Gulf News reported.
He will name the mosque as Mariam, Umm Eisa.
Cheriyan said he decided to build the mosque after he saw workers taking taxis to go to the nearest mosque.
"They have to spend at least 20 dirhams to go to Fujairah city or another industrial area to attend the Juma prayer in a mosque. So, I thought it will make them happy if I build a mosque here next to their accommodation," he said.
The businessman, who had landed in the UAE in 2003 with just a few hundred dirhams, is gifting the 1.3 million dirham mosque to hundreds of workers this Ramzan, the report said.
The mosque in the East Ville Real Estate complex in Al Hayl Industrial Area can accommodate 250 worshippers at a time, it said.
Facilities for another 700 to pray in the interlocked courtyard of the mosque, which will be shaded by the time it opens, have also been arranged, it said.
The construction began over a year ago. Now the mosque is all set to open with the full support of Awqaf in Fujairah.
"The Awqaf officials were surprised and happy when they got to know I am a Christian who wishes to build a mosque. They have offered me all the support and were ready to offer free electricity and water and other facilities," Cheriyan said.
However, all that he has accepted from Awqaf are the carpet and sound system for the mosque.
"When word spread about my mosque, many other people also offered cash donations, construction materials like sand and paint. But I have politely refused all those offers as I would like to pay from my pocket for this mosque," he said.
He said he has opted for the name Mariam, Umm Eisa (Mary, the Mother of Jesus) for the mosque after an Abu Dhabi mosque was renamed so in 2017.
Cheriyan, an Orthodox Christian by birth, had previously built a church for his parish in Dibba and also keeps the doors of a multipurpose hall in the East Ville Complex for various other groups of Christian believers to pray.
"I have grown up seeing communities living together in utmost harmony. We celebrate all religions' festivals and I don't judge or treat people based on religion, caste, colour or nationality. The UAE is another example of communal harmony and tolerance," he added.
Personalise your news feed. Follow trending topics