UK announces more curbs on visa; decision to hit Indian students, professionals
Updated on Oct 04, 2016 09:55 PM IST
The British government has unveiled new plans to restrict students and professionals from India and other non-EU countries as part of its efforts to deliver Brexit.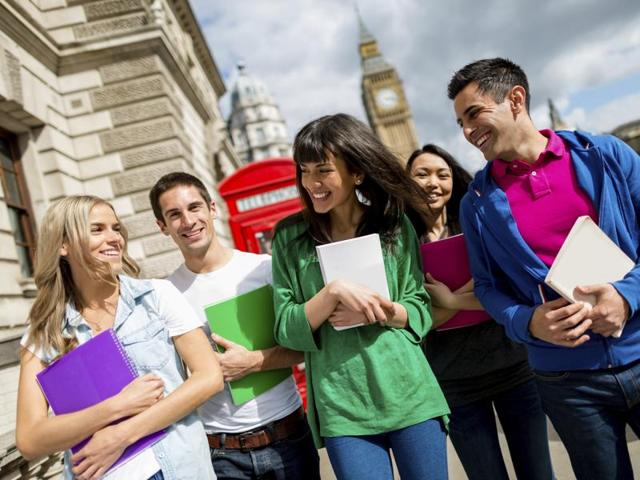 Home secretary Amber Rudd has announced new plans to restrict students and professionals from India and other non-EU countries as part of the British government's move to deliver Brexit, dismaying leaders in higher education and other sectors.
The plans announced during the Conservative Party conference in Birmingham belied promises made during the European Union (EU) referendum campaign that leaving the bloc would make it possible to have an immigration policy that would make it easier for professionals and others from non-EU countries to come to Britain.
The plans will add to perceptions in countries such as India - from where student numbers have drastically come down in recent years because of visa curbs - that Britain is less welcoming for international students than competing countries such as Australia and Canada.
British companies that hire Indian and other non-EU professionals were told by Rudd that they should invest more in training British workers. More hoops will need to be crossed under the plans before a non-EU professional is hired in the post-Brexit situation.
Launching a consultation on entry rules for foreign workers and students, Rudd said the tests that employers had to undergo before recruiting from abroad had become "tick-boxing exercises" and too often resulted in British citizens being discriminated against.
"The test should ensure people coming here are filling gaps in the labour market, not taking jobs British people could do," she said. "So I want us to look again at whether our immigration system provides the right incentives for businesses to invest in British workers."
Rudd noted that she was committed to attracting the best students from around the world and said the current system too often "treated every student and university as equal", with insufficient consideration given to the contribution they could make to the UK against obligations they placed on the state.
"Foreign students, even those studying English language degrees, don't even have to be proficient in speaking English. We need to look at whether this one-size-fits-all approach really is right for the hundreds of different universities, providing thousands of different courses across the country," she said.
"And we need to look at whether this generous offer for all universities is really adding value to our economy. This isn't about pulling up the drawbridge. It's about making sure students that come here, come to study."
The plans delighted anti-immigration pressure group Migration Watch, which said: "These are very welcome steps forward. The number of non-EU migrants coming to the UK is at 190,000 a year, many of whom appear to be students who are not leaving after their courses have finished.
"The referendum underlined public concern about immigration so it is only right that the government addresses all aspects of the problem."
Personalise your news feed. Follow trending topics