Trump signs executive order on H1-B visas to 'buy American, hire American'
US President Donald Trump has signed an executive order that calls for a review of the H-1B visa programme, saying they should never be used to replace American workers and be must given to the most skilled and highest paid applicants.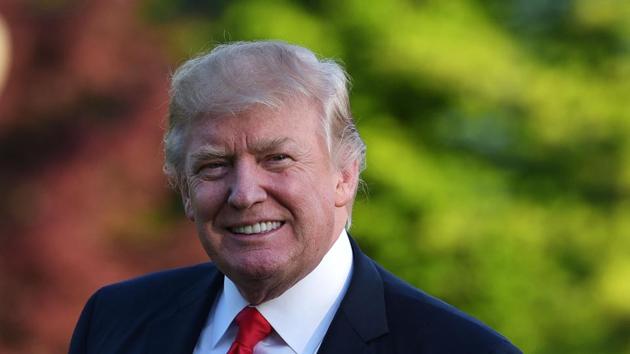 Updated on Jul 19, 2017 03:41 PM IST
Yashwant Raj, Hindustan Times, Washington |
, Washington
Yashwant Raj
US president Donald Trump signed an executive order on Tuesday that directs federal agencies to review and change a temporary visa programme for high-skilled foreigners to ensure preference was accorded to the "most-skilled and highest-paid".
The change, when it becomes effective, is likely to benefit Silicon Valley tech giants who are willing to pay top dollars for the best talent. Critics of the programme have said these organisations get crowded out by outsourcing companies that are mostly from India.
The United States grants 85,000 H-1B temporary visas to high-skilled foreigners every year -- 65,000 hired from abroad and 20,000 from those enrolled in US colleges. Because of the high demand, a lottery system is used to pick qualifying petitions.
"Right now, H1-B visas are awarded in a totally random lottery -- and that's wrong," Trump said at the signing at a factory in Wisconsin.
"Instead," he added, "they should be given to the most-skilled and highest-paid applicants, and they should never, ever be used to replace Americans."
Called the "Buy American, hire American executive order", it mandates government agencies to review and change rules that come in the way of "Buy American" policies, a campaign promise to re-energise manufacturing.
On H-1B, which would be of immediate concern to Indians, the order said it would be policy of the administration to rigorously enforce and administer laws regarding foreign workers "in order to create higher wages and employment rates for workers in the United States, and to protect their economic interests".
To that end, the order added, the departments of state, justice, labour and homeland security (of which the US Citizenship and Immigration Services that runs the H-1B programmes is a part) will propose new rules and guidelines to protect American workers from "fraud and abuse".
Also, the four federal agencies will "suggest reforms to help ensure that H-1B visas are awarded to the most-skilled or highest-paid petition beneficiaries".
Critics of the programme have argued that the H-1Bs were being used by outsourcing firms to bring in low-skilled workers on low wages — who land up displacing Americans — and not the best and brightest as was originally envisioned.
An analysis released by AP on Tuesday showed computer science hires – who make up three-quarters of the H-1B recipients receive about 9% less, on average, than US workers with similar positions.
Foreign workers, the study went on to show, in non-computer science occupations receive an average of 58% more.
The US has already moved on addressing this issue by announcing a new set of guidelines for those qualifying for H-1B visas. Among the guidelines, computer programmes with no additional qualification will not be acceptable as "speciality occupation".
Outsourcing companies are accused of flooding the USCIS with applications for relatively basic-level skills in the hope of landing visas through the lottery system and crowding out American companies.
The timeline for the H-1B-related review and changes was not clear in the executive order, which merely said they should be wrapped up "as soon as practicable".
But the administration has already started making changes, and didn't wait for the order. It has suspended premium processing of applications, for instance, changed the guideline for defining "speciality occupation" and has issued warning against abuse.
NASSCOM, a trade body representing Indian IT industry told Reuters that it backs efforts to root out H-1B abuses, but said the idea that H-1B visa holders are cheap labour is inaccurate.
Close Story
Personalise your news feed. Follow trending topics