Imran Khan's party nominee, Arif Alvi, elected new Pakistan president: Reports
Hindustan Times, Islamabad |
Imtiaz Ahmad
Sep 04, 2018 11:56 PM IST
A dentist by profession, 69-year-old Arif Alvi is one of the founding members of PTI.
Pakistan Tehreek-e-Insaf's (PTI) Arifur Rehman Alvi was on Tuesday elected the 13th President of Pakistan, media reports said citing provisional results.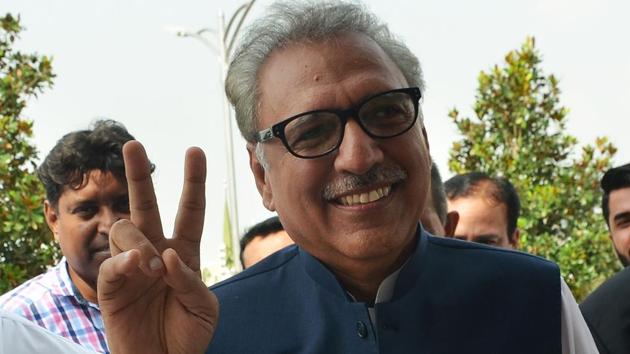 While counting of the votes was underway, local media announced Alvi won the elections by securing the requisite number of votes.
The Election Commission of Pakistan is expected to announce the official results on Wednesday.
According to the unofficial results, Alvi convincingly defeated Fazlur Rehman, the PML-N backed chief of the Muttahida Majlis-e-Amal (MMA).
"I am grateful to God that the PTI-nominated candidate has been successful in the presidential race today," Alvi said in his victory speech. "I am also thankful to Imran Khan for nominating me for such a big responsibility."
Alvi said he hoped that the "fortunes of the poor" of Pakistan take a turn for the better, and that they get "food, shelter and clothing".
"From today I am not just the president that was nominated by the PTI but I am the president of the entire nation and all parties. Each party has an equal right on me".