Labour leader demands apology from Britain for Jallianwalla Bagh massacre
Virendra Sharma, MP from Ealing Southall, also wants the "shameful piece of history" to be taught in United Kingdom schools.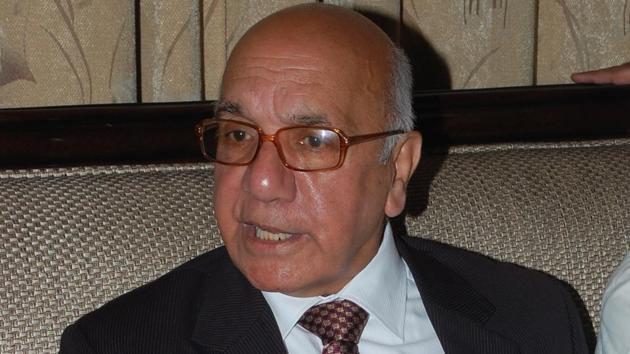 Updated on Oct 21, 2017 03:29 PM IST
Virendra Sharma, a senior Labour leader and MP from Ealing Southall, has reiterated a long-standing demand that Britain tender a formal apology for the Jallianwalla Bagh massacre in 1919.
Tabling an early day motion (EDM) in the House of Commons on Tuesday, Sharma called on Prime Minister Theresa May to apologise for the incident that Indian historians say cost thousands of lives. He also demanded that the "shameful piece of history" be taught at schools in the United Kingdom.
Demands for an apology have cropped up on several occasions over the decades, including the time Queen Elizabeth and Prince Philip visited the Jallianwalla Bagh memorial in 1997 and former Prime Minister David Cameron's trip to India in 2013.
"This was an important moment in the history of Britain in India. Many suggest it was the beginning of the end, a moment that finally emboldened the Independence movement. It must be commemorated, and the British government should make clear its repudiation of such a barbaric act," Sharma said.
There have been differing estimates of the casualties incurred at the hands of the infamous Colonel Reginald Dyer. While the British put it at 379, Indians insist that thousands were killed. A plaque at the memorial says: "This place is saturated with the blood of about two thousand Hindus, Sikhs and Muslims who were martyred in a non-violent struggle."
Making its case for an apology from Britain, the EDM stated: "That this House recognises the importance of the Jallianwala Bagh massacre of 1919 for its importance as a turning point in the history of the Raj and British Empire in India; notes that the centenary of this event is approaching and that it is appropriate to commemorate it; further recognises that former Prime Minister David Cameron referred to the Jallianwala Bagh massacre as a deeply shameful act; further notes that this event does not represent modern British values; urges the government to ensure that British children are taught about this shameful period and that modern British values welcome the right to peaceful protest; and further urges the government formally to apologise in the House and inaugurate a memorial day to commemorate this event."
Under parliamentary rules, EDMs are formal motions submitted for debate in the House of Commons. However, very few are actually debated. They allow MPs to draw attention to an event or cause, and MPs register their support by signing individual motions. Six MPs – including Sharma – have so far supported the motion.
Close Story
Personalise your news feed. Follow trending topics