Pakistan asks India to 'hand over' Jinnah House in Mumbai
Updated on Mar 31, 2017 08:20 PM IST
Pakistan has asked India to give it ownership of Jinnah House, the sprawling home in Mumbai's Malabar Hills that was once owned by Mohammad Ali Jinnah.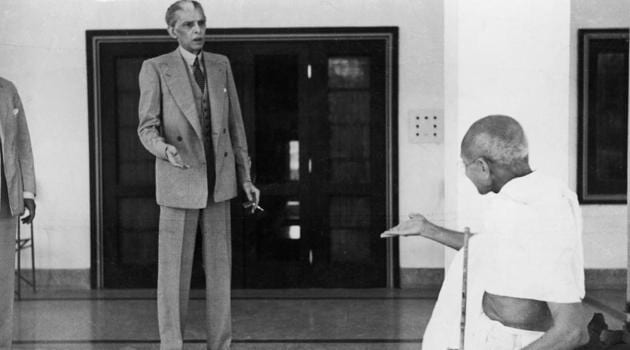 Islamabad has asked New Delhi to respect its "ownership rights" to Jinnah House, the sprawling residence once owned by Pakistan's founder Mohammad Ali Jinnah, following a BJP legislator's demand that the structure should be demolished.
The house with grand columns, walnut panelling and Italian marble was built on 2.5 acres in Malabar Hills and its estimated value is $400 million. The residence has been at the centre of a long-running legal dispute over ownership between Jinnah's daughter and the Indian and Pakistani governments.
"Pakistan has repeatedly expressed its desire to take possession of the property. The government of India should respect the ownership rights of the government of Pakistan in this regard," Pakistan's Foreign Office spokesman Nafees Zakaria told a weekly news briefing in Islamabad on Thursday.
"We also expect that the Indian government will fulfill its obligation of protecting that property and its upkeep," he said.
Zakaria was responding to a question about BJP legislator Mangal Lodha's demand that Jinnah House be razed and replaced with a cultural centre. Lodha contended that the house was a "symbol of the Partition" and the place where the "conspiracy" to divide the Indian subcontinent was hatched.
The spokesman said the ownership of Jinnah House had already been taken up with Indian authorities and was "an ongoing matter".
"The property belongs to the founder of Pakistan and should be given to Pakistan. On various occasions, the Indian government has promised to handover the property to the government of Pakistan but (they) have not fulfilled their commitment as yet," he added.
Pakistan had earlier said it wanted to use Jinnah House as its consulate in Mumbai. However, the issue was linked to India being allowed to reopen a consulate in the Pakistani port city of Karachi. With bilateral ties at an all-time low over the past few years, both sides have not been able to make progress on this issue.
Dina Wadia, Jinnah's daughter, has claimed ownership of the building but two other Mumbai residents – Mohamed Ebrahim and Shakir Ebrahim – have approached an Indian court to refute her claim of being the sole heir to the property.
They are the son and grandson of Ashraf Rajabally Ebrahim, the daughter of Jinnah's sister Mariam.
According to the Indian government, Jinnah bequeathed the property to his sister Fatima Jinnah through his will dated May 30, 1939. India designated the immovable and movable property left behind by people who opted to go to Pakistan as "evacuee property" and took them over. However, Prime Minister Jawaharlal Nehru ensured Jinnah's assets were not classified as "evacuee property" as a goodwill gesture.
Personalise your news feed. Follow trending topics