Pakistani journalist Gul Bukhari abducted, released hours later
Updated on Jun 06, 2018 08:46 PM IST
Gul Bukhari was on her way to a TV studio when her vehicle was intercepted in the Cantonment area of Lahore and she was taken away, her husband and two media colleagues said.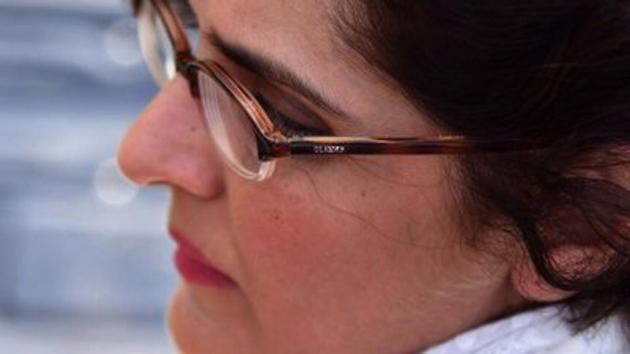 Reuters, Lahore/Islamabad |
Imtiaz Ahmad
A day after a veiled threat from the Pakistani military's chief spokesman that the media and rights activists should stay within limits in their criticism of the armed forces, two journalists became the apparent targets of powerful intelligence agencies.
Columnist Gul Bukhari, who writes for The Nation newspaper and has openly criticised the military and its perceived meddling in politics, was abducted by unidentified men in Lahore late on Tuesday night while she was being driven to a television studio.
She returned home several hours later. Journalist Munizae Jahangir, quoting Bukhari's family members, confirmed she had come back home safe and sound.
The unidentified men intercepted Bukhari's vehicle within the Cantonment area of Lahore and took her to an undisclosed location. Bukhari was told by her captors that her social media accounts were being investigated, according to reports in the Pakistani media.
Also on Tuesday, Asad Kharal, a pro-establishment journalist, was reportedly attacked and injured by masked men near Allama Iqbal International Airport in Lahore.
Kharal, who hosts a show on a local news channel, was targeted soon after he left the airport for his home. Some unidentified men intercepted his car, pulled him from the vehicle and assaulted him. He was taken to the Lahore Services Hospital for medical aid.
Bukhari has dual British and Pakistani citizenship, and the British high commission in Islamabad expressed concern at her abduction and said it was reaching out to her with consular assistance.
Later, the UK minister of state for Asia, Mark Field, said in a tweet he was deeply concerned by reports of Bukhari's abduction. A relative of Bukhari tweeted a message from her in which she confirmed her well-being and requested privacy.
The incident was criticised by leading journalists such as Najam Sethi and politicians such as ousted premier Nawaz Sharif's daughter Maryam Nawaz and former minister Sherry Rehman.
During a news conference on Monday, chief military spokesman Maj Gen Asif Ghafoor had said the army is monitoring the social media accounts of many journalists and activists. His briefing included a chart with the images of several top journalists – a move that drew widespread criticism in Pakistan and abroad.