US aid to Pakistan plummets to $526m in 2017, set to fall further
Hindustan Times, New Delhi |
Rezaul H Laskar
Nov 29, 2017 09:46 PM IST
The Trump administration has warned it could cut aid and revoke Pakistan's "major non-NATO ally" status if it does not crack down on terror groups operating from its soil.
US civilian and military assistance for Pakistan has plummeted from an average of more than $2.2 billion a year during the period immediately after the 9/11 terror attacks to $526 million in 2017 and is set to fall further next year, reflecting the strain in ties between the two sides.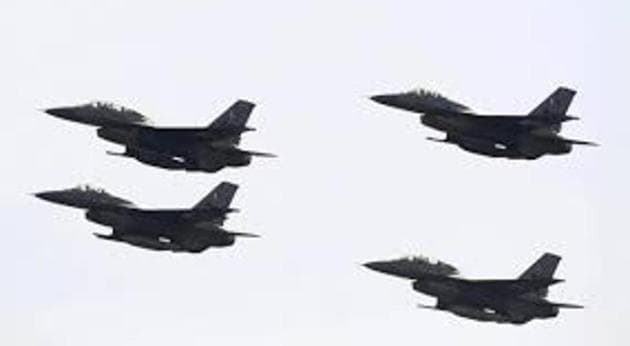 The total assistance in 2018 is expected to be $345 million, including $134 million in security-related assistance and $211 million in economic aid, according to figures collated by the Congressional Research Service (CRS).
Despite a sharp dip in relations following the killing of al-Qaeda chief Osama bin Laden in the Pakistani garrison town of Abbottabad in 2011, US assistance increased over the next two years to a little more than $2.6 billion a year before falling rapidly.
Pakistan's decision to join the US-led war on terror in 2001 led to huge jump in assistance. Between 2002 and 2011, the total aid – including economic support funds, foreign military financing, Coalition Support Fund (CSF) reimbursements and anti-terrorism funding – was worth a whopping $22.14 billion.
This included $8.8 billion in reimbursements from the CSF and a total of $5.7 billion in security-related aid. The CSF is used to reimburse Pakistan for logistical and operation support for US-led military operations in Afghanistan.
The killing of bin Laden in a compound located close to Pakistan's main military academy had a significant impact on funding from the CSF.
The figures compiled by the CRS showed CSF reimbursements dipped in 2012 to $688 million, before increasing to $1.4 billion in 2013. Since then, the amount has fallen significantly to $550 million in 2016.
At least a third of allocations under the CSF head in the US defence budget since 2015 have been tied to certifications that Pakistan is taking action against the Haqqani Network, a group that targets US troops in Afghanistan.
Foreign military financing, which consists of grants and loans to purchase US military equipment, has not been affected much by the cut in overall aid – it has ranged from $296 million in 2012 to $255 million in 2017.
However, the overall total security-related assistance has fallen from $849 million in 2012 to an estimated $303 million in 2017.
Though the decline in aid for Pakistan began during former president Barack Obama's second term, the Trump administration has taken a much tougher line with Islamabad. This has coincided with US lawmakers increasingly questioning Pakistan's reliability as a partner in the war on terror.
The Trump administration has warned there could be further cuts in aid and the revocation of Pakistan's "major non-NATO ally" status if it does not crack down on terror groups such as the Haqqani Network and Lashkar-e-Taiba.