When Britain's Prince Philip hit the headlines in India
Updated on May 04, 2017 10:44 PM IST
Prince Philip, known for his many gaffes over the years, once hit the headlines in India after he reportedly questioned the number of casualties in the 1919 Jallianwala Bagh massacre.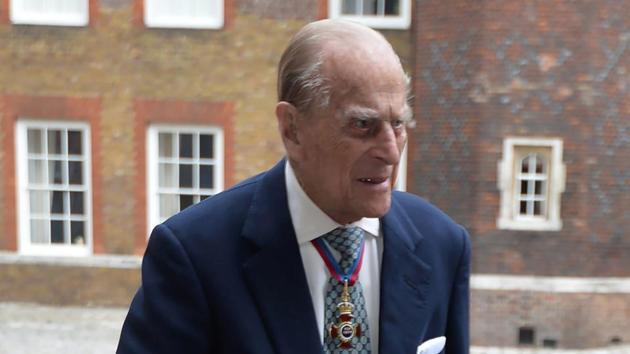 Prince Philip, the Duke of Edinburgh, travelled to India four times, thrice as the consort of Queen Elizabeth II, but hit the headlines during his last visit in 1997 for his comments on the number of casualties in the 1919 Jallianwala Bagh massacre.
The prince, who turns 96 next month, on Thursday announced his withdrawal from public engagements from this autumn. This will lead to his son, Prince Charles, and others members of the royal family taking on more public engagements.
India's first prime minister Jawaharlal Nehru received Prince Philip during his first visit in January 1959. He was then better known in New Delhi as the nephew of Louis Mountbatten, India's last viceroy.
He subsequently accompanied Queen Elizabeth to India in 1961, 1983 and 1997. They toured Mumbai, Chennai and Kolkata in 1961, and returned in 1983 for the Commonwealth Heads of Government Meeting.
The 1997 visit took place amid a diplomatic row and long remained in Indian public memory for Prince Philip reportedly questioning the number of deaths in the Jallianwala Bagh massacre during a visit to the memorial in Amritsar. It is considered one of his many gaffes.
The backdrop of the 1997 visit was no less controversial. Hours before Queen Elizabeth and Prince Philip landed in New Delhi, then prime minister IK Gujral reportedly told a meeting of Egyptian intellectuals in Cairo that Britain was a "third-rate power".
Gujral was said to be livid at then foreign secretary Robin Cook for suggesting during a visit to Pakistan that Britain might mediate between India and Pakistan on the Kashmir issue, and used the "third-rate power" phrase first mentioned by Lord Curzon, who had said in 1901: "As long as we rule India, we are the greatest power in the world. If we lose it we shall straightway drop to a third rate power."
There were demands during the 1997 visit that the royal couple apologise for the 1919 massacre. Over the decades, there have been different estimates of the casualties of the firing ordered by Col Reginald Dyer.
British estimates put it at 379, while Indian estimates are in the thousands. A plaque at the memorial says: "This place is saturated with the blood of about two thousand Hindus, Sikhs and Muslims who were martyred in a non-violent struggle."
During the visit, the Queen bowed her head and placed a wreath at the memorial. On the way out, Prince Philip stopped to query an official on the number of dead: "Two thousand? It wasn't, was it? That's wrong. I was in the navy with Dyer's son. That's a bit exaggerated…it must include the wounded."
The British news media have often compiled lists of Prince Philip's gaffes over the decades.
During a tour of a Scottish factory in August 1999, he reportedly said a fuse box was so crude that it "looked as though it had been put in by an Indian". He later clarified his comment: "I meant to say cowboys. I just got my cowboys and Indians mixed up."
At a Buckingham Palace reception in 2009 for 400 influential British Indians, he reportedly told guest Atul Patel after glancing at his name badge: "There's a lot of your family in tonight."
Personalise your news feed. Follow trending topics