Helping 'ally' Seoul over anti-missiles must not worry Russia, China: US
Updated on Apr 30, 2016 05:43 PM IST
White House press secretary Josh Earnest said South Korea is an ally of the US, and so US is looking for ways to help them.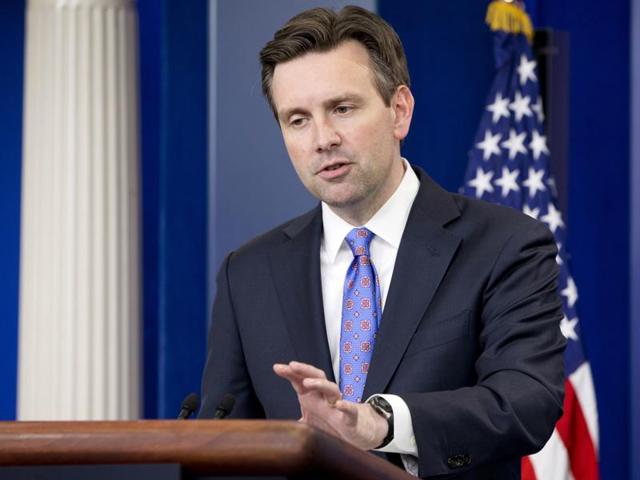 The US has dismissed Russian and Chinese concerns over its plan to deploy an anti-missile defence system in South Korea, saying the proposal is aimed at ensuring security of its ally after a stream of provocative statements, nuclear tests and missile launches by the North.
White House press secretary Josh Earnest said US military and national security experts believe additional resources could be needed to ensure South Korea's safety and security.
"The assessment of our military and national security experts is that it could be a good idea for them to do that. But ultimately, this is a sovereign country, and because they're an ally of the US, we're looking for ways to help them," Earnest said.
"This is one potential way we could offer some assistance to them and enhance their security," he said.
The US and South Korea have been discussing the deployment of the Terminal High Altitude Area Defence system (Thaad), a truck-mounted platform designed to counter short-range and medium-range ballistic missiles.
Russia and China have expressed concerns over the US proposal. Though US officials have said it would focus only on North Korean threats, China is worried the system could be used against its launchers.
At a briefing in Beijing with his Russian counterpart Sergei Lavrov, Chinese foreign minister Wang Yi has said: "We both are gravely concerned about the US' likely deployment of the Thaad system in South Korea."
Earnest, however, dismissed their concerns. "It is not at all in China's interest to have that kind of destabilising activity right on their doorstep."
"They're focused on getting North Korea to end their provocations is rooted in their own self-interest, which is that having all this provocative behaviour and this conflict and this destabilising activity on their doorstep is not in their interest," Earnest said.
The White House press secretary said US' commitment to South Korea's security is rock-solid. South Korea is a close ally, and that means the US is prepared to invest resources in keeping them safe, he said.
"We have seen repeated provocations, particularly in just the last few months, from North Korea, vowing to use their military might against our allies," he said.
In February, North Korea claimed to have launched a satellite into orbit - a move some analysts saw as cover for testing a ballistic missile system that could potentially carry nuclear warheads. That was followed closely by what the North claimed was the test of a powerful hydrogen bomb.
Earnest said this was the reason the US has engaged in talks with South Korea about deploying the defence system.
"Those discussions are ongoing. I'll just point out that that equipment would be oriented toward the threat that is posed by North Korea, not oriented toward China or Russia," Earnest said.
Personalise your news feed. Follow trending topics