Two Paris-bound Air France flights diverted after security threat
Updated on Nov 18, 2015 09:34 AM IST
Two Air France flights that took off from the United States on Tuesday were later diverted after bomb threats, US and Canadian media said.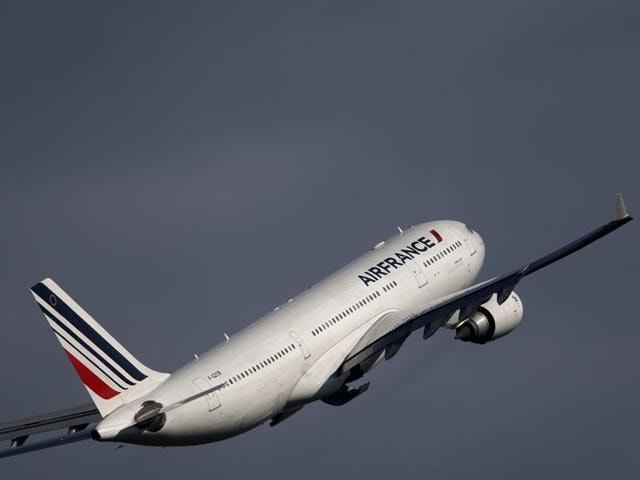 Two Air France flights bound for Paris from the United States were diverted late on Tuesday due to security threats, media reports said, on the heels of deadly terror strikes in Paris.
CNN reported that one jet was diverted to Salt Lake City, Utah, after taking off from Los Angeles, while the second left Washington and was diverted to Halifax, Canada.
Both aircraft -- flight 65 out of Los Angeles, and flight 55 out of Dulles International Airport in Virginia outside the US capital -- landed safely.
A Federal Aviation Administration spokesperson confirmed to AFP that flight 65 was diverted to Salt Lake City.
"It landed safely," she said, but declined to comment on the reported security threat.
"Passengers are being removed from flight. No word on why flight diverted," Canada's CBC said on Twitter of the jet that landed in Nova Scotia.
Social media comments alluded to an emergency landing of the jet that left Los Angeles, saying it had touched down in Utah, with many police cars on the tarmac.
"It was diverted to Salt Lake City because of a security incident," CNN quoted the FAA as saying.
Read | No explosives found after Germany-Netherlands friendly called off
Personalise your news feed. Follow trending topics