Farewell, feathered cast members of Harry Potter and the Cursed Child. Producers say they have removed live owls from the play after one escaped into the auditorium during a preview.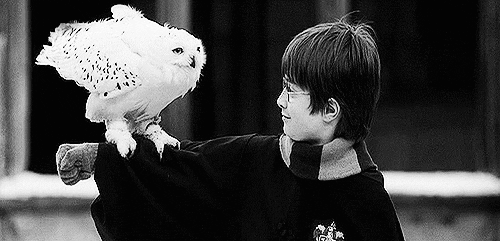 The barn owl failed to return to its handler during Tuesday's show. Producers said in a statement Friday that "earlier this week the decision was made not to feature live owls in any aspect of the production moving forward." They said the owls had been "expertly cared for" by trainers and a vet.
Read: Harry Potter and the Cursed Child gets a standing ovation in first preview
Owls figure heavily in the Harry Potter books; Harry's pet bird, Hedwig, is a stalwart sidekick before being hit by a curse and killed in the final installment.
But in doing what birds do best Tuesday night, the owl has apparently written itself out of future stagings of the play.
Animal welfare group People for the Ethical Treatment of Animals said the announcement was "a huge relief for all Harry Potter fans who care about animals." The two-part play, set 19 years after the climax of JK Rowling's final Harry Potter novel, officially opens July 30.