A tale of two leaders: Praising Netaji Bose to run down Nehru
Updated on Sep 23, 2015 08:02 PM IST
Is the praise for Bengali icon a Trojan horse for targeting India's first prime minister?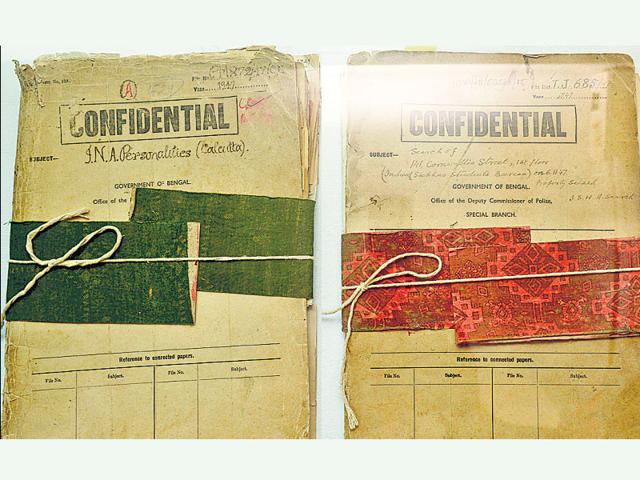 Two versions of the same letter supposedly written in 1945 by Jawaharlal Nehru to British PM Clement Atlee are floating about on Facebook. The letter talks about a "war criminal" called Subhas Chandra Bose who had been allowed to "enter" Russia, and notes that this was "treachery" on the part of Stalin, who was a British ally in World War 2. I say two versions of the same letter because one of them should clearly have been edited (even 'Jawaharlal' was wrongly spelt). Clearly, someone had a go and produced a second iteration, which is devoid of those mistakes but manages to incorporate a howler in a small Bengali foreword!
The reaction to the recent release of the Bose files by Mamata Banerjee underlines what an emotional chord Netaji's name strikes in Bengal. It is somewhat enmeshed, unjustifiably perhaps, with a feeling of Bengali victimhood. What is noteworthy is that the name is being celebrated by legions outside the eastern state. And this is being done by people who had never quite taken to other distinguished personalities from Bengal.
Satyajit Ray for them was more of a "Bengali phenomenon" rather than Indian, a man who had "usurped fame" by "selling India's poverty" across the world (in fact a Bengali author called Pramathanath Bishi had written about this long before Nargis Dutt institutionalised this thinking).
As for Tagore, a retired judge of the Supreme Court is being able to get away with calling him a "stooge of the British". This about a man who certainly saw the beneficial aspect of British rule in India. In the essay 'Kalantar' (Within the Age), written in 1933, he sees Indian society throughout the ages as a static one which received its first jolt after the coming of the British, who brought with them the dynamism of European civilisation. He calls the British "representatives of the soul of Europe", praises their restlessness, scientific endeavour, etc. Yet in the same essay he turns a bitter critic: "Today the main pride of British administration is concerning law and order… In this huge country there is little to take care of education and health … everything is sunk in the huge body of law and order …" He gets angrier still when he writes: "Gradually it was proved the torch of European civilisation was not to show light to the world of non-relatives but to set fire to it."
In the essay "Crisis of Civilization" the poet says: "By a turn in the fortune's wheel, the English will have to leave their Indian empire. But what India is it leaving? What godless heap of garbage? When centuries of the tradition of administration dry up, what mire of bed shall carry this intolerable fruitlessness?"
All this does not sound like a stooge of the British. Why aren't there howls of protest on Facebook?
The reason is probably this: The admiration being exhibited by some for Bose is actually a weapon to run down Nehru, and thereby debunk secularism and open the floodgates for majoritarianism and minority bashing. Praise for Bose--decidedly praiseworthy to most in Bengal and many outside the state--is a Trojan horse for targeting India's first prime minister, and all that he stood for, and the clan that followed in his footsteps and members of which currently head the principal opposition party.
No point doubting if the letter on the social media was a forged one. What matters is the spirit of campaign rather than the truth!