Basmati is the pride of our subcontinent
Updated on Jun 19, 2018 10:18 AM IST
Lack of popular perception can't serve as a ground for a non-inclusive approach to GI tagging of basmati rice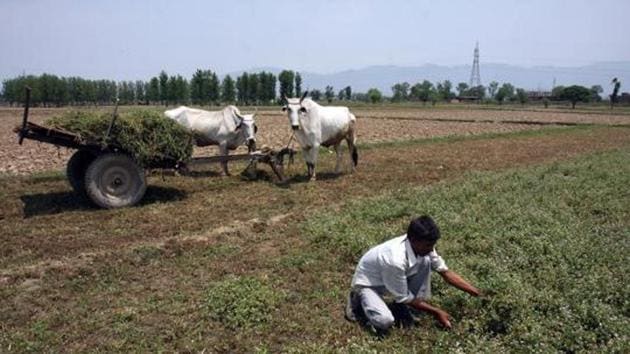 In the film Basmati Blues, Oscar-winning actress Brie Larson is a scientist who creates a new fast-growing super-rice and tries to woo villagers to switch. Basmati Blues is now at the centre-stage but with a new context. In this instance, I am referring to the issue of geographical tagging of Basmati rice.
India is the world's leading producer and exporter of Basmati rice with an annual production of 60 lakh tonnes.
Experts say Basmati is a produce of India. Countries such as the United States have tried to claim Basmati as their production but failed so far. RiceTec, a US company selling Basmati (grown in the US) under the trademark Texmati and Kasmati, was even granted a US patent. The government of India reacted and a high-level inter-ministerial group from the ministries of commerce and agriculture along with the All India Rice Exporters Association (AIREA) and Agricultural & Processed Food Products Export Development Authority (APEDA) were able to furnish evidence to support their case. The patent was declared void.
Basmati, the scented pearl, has been the pride of our subcontinent for centuries with earliest records of cultivation in 1766. Scented rice from the royal kitchens of Emperor Akbar included Mushkin (red Basmati). Real transcripts recorded in the Ain-i-Akbari, Akbar's 16th-century biography, refer to Basmati being grown in the Malwa region of Madhya Pradesh (MP). Records from the British era indicate cultivation of Basmati in several parts of the country including MP.
As an agricultural scientist I am intrigued by the response of apex bodies such as the APEDA and the Indian Council of Agricultural Research to the GI tagging of basmati, stating that certain states such as MP cannot be granted the GI tag owing to "lack of popular perception". Scientific records and historical documents have been completely ignored in this. Factors favouring the cultivation of Basmati — temperature, humidity, daylight and soil conditions — are abundant in states such as Punjab, Uttar Pradesh, Uttarakhand, Himachal Pradesh, Jammu &Kashmir, Delhi, Haryana and MP. These are valid reasons for all of them being granted the GI tag.
"Lack of popular perception" cannot serve as a ground for such non-inclusive approach to the GI tagging of Basmati rice. Such a subjective approach has a detrimental effect on the interest of producers and growers in states like MP.
"Basmati" derives its roots in two Sanskrit words "Vas" meaning "aroma" and "Mati" meaning ingrained from the origin. Hence the word "Basmati" means "the one containing aroma". "Basmati" does not per se signify any indication of its geographical origin unlike Darjeeling tea or Kancheepuram silk. It is precisely for this reason that the use of "popular perception" or the lack thereof as a parameter to deny states such as MP and its farmers the GI tag for Basmati is beyond comprehension.
Uma Ahuja is former professor of genetic and plant breedng, College of Agriculture, Hisar
The views expressed are personal
Personalise your news feed. Follow trending topics