India and China must show mutual restraint to avoid a major crisis
Oct 12, 2016 09:21 PM IST
Much ink has been spilt in the past days on analysing the likely impact of the "surgical strikes" on our relations with Pakistan. But its trickier implications may be vis-à-vis China
Just over two years after his first visit to India, Chinese President Xi Jinping will meet Prime Minister Narendra Modi in Goa later this week. As the two leaders prepare to confer on the sidelines of the BRICS summit they should reflect on the recent trajectory of India-China relations. Ahead of Xi's visit in September 2014, observers in both countries expected these politically strong and decisive leaders to inject a dose of dynamism into bilateral ties. But these hopes have curdled.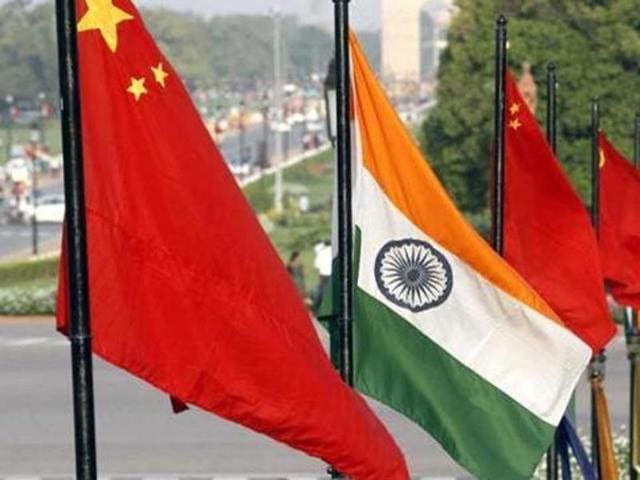 The standoff initiated by Chinese forces even while Xi was in India dealt the opening blow. Beijing then ignored Modi's pitch to clarify the Line of Actual Control (LAC). The two governments have since been visibly at loggerheads over Pakistan's sponsorship of terrorism and India's membership in the Nuclear Suppliers Group (NSG). Add to this their differences on issues ranging from the proposed economic corridor through Pakistan to maritime security. Meanwhile, the dialogue between the special representatives remains rudderless. These short-term developments, however, point to a larger shift in the historical trend-line of India-China relations.
Read | Ahead of this year's BRICS summit, here's all you need to know about the group
The relationship has passed through three broad phases in the past seven decades. In the first phase from 1950 to 1958 the development of bilateral ties was spurred by their ability to cooperate on wider issues, ranging from the Korean War to Afro-Asian solidarity. Their subsequent inability to resolve or manage disputes over the boundary and Tibet set the stage not only for the war of 1962 but a cold peace that persisted until 1989. During these three decades, the boundary dispute dogged the relationship and both countries struggled to craft a fresh paradigm of engagement.
The meeting between Deng Xiaoping and Rajiv Gandhi in December 1988 inaugurated a new phase in the relationship. It was based on the understanding that the unresolved dispute should not hold the relationship hostage and that they needed a peaceful external environment to focus on their economic development. Over the next two decades, India and China managed to stabilise the LAC and made substantive progress on the boundary dispute. More importantly, their economic ties strengthened and they cooperated again on the global stage.
Read | Don't use terror issue for political gains: China after India's Jaish ban push
We are now in another phase where core disputes are quiescent yet both countries seem unable to respect each other's key concerns. This stems from their growing strategic footprints and economic heft. China is unwilling to take on board India's concerns about terrorism because Pakistan seems more important to it now than ever before: To secure overland access to the Indian Ocean, to roll out the Belt and Road Initiative, to contain separatism in Xinjiang, to keep a weather-eye on Western military technology.
India is insouciant towards China's concerns about American naval activity near its seaboard. In a series of joint statements with Washington, New Delhi has called for upholding "freedom of navigation" in the South China Seas. But the United States uses "freedom of navigation" as a pretext to challenge China's territorial claims in the region — even while disavowing any stance on these disputes. What's more, New Delhi continues to espouse this position without taking into account Beijing's repeated avowals that it has no interest in obstructing the passage of commercial shipping through the area — as if China will cut its nose to spite its face.
Read | China, India must stop using rivers as taps to make political statements
So, the major sources of friction in India-China relations arise not from bilateral disputes but from wider issues. To arrest this deterioration in ties, the two countries need to arrive at a series of understandings premised on mutual restraint. First, both sides must refrain from steps that undercut each other's growing international profile. New Delhi has supported Beijing-led initiatives such as the AIIB and the New Development Bank — and Beijing must not thwart India's aspirations in forums like the NSG.
Further, while conceding the importance of China's ties with Pakistan and of India's with the United States and Japan, the two sides can agree to be mindful of each other's key sensitivities. India must convey to China that Pakistan's continued resort to terrorism threatens regional peace more than ever before. The recent Indian strikes across the Line of Control will lend credibility to this point. China has to understand that if it wants the status of a great power then it must behave as other great powers have in the past — by curbing the aggressive instincts of its junior allies. At the same time India must reassure China of its benign interests in the South China Seas. Finally, the two sides must agree to revivify the special representatives process — even if a solution to the boundary dispute looks elusive.
Read | India, China can learn from each other: Modi
Will this work? Well, we won't know until we try. And it is certainly worth trying before the friction on wider issues rubs off on longstanding bilateral problems. Much ink has been spilt in the past days on analysing the likely impact of the "surgical strikes" on our relations with Pakistan. But its trickier implications may be vis-à-vis China. If there is a major standoff on the LAC, the government is likely to find itself under unprecedented pressure to take the fight to China. Anyone who thinks this is in the realm of fantasy should read a bit about Indian policymaking in the run up to 1962. A key lesson of that conflict was the need for concrete steps to demonstrate mutual restraint before the onset of a major crisis. India and China would do well to heed it now.
Srinath Raghavan is senior fellow, Centre for Policy Research, New Delhi
The views expressed are personal