It's time to fix our Internet shutdown laws
Sep 25, 2018 06:42 PM IST
This year alone there have been more than 100 Internet shutdowns. Surely, nobody can seriously contend that there have been over 100 instances of "public emergencies" in the last 9 months.
Internet shutdowns are carried out when the State cuts off access to the Internet, more commonly mobile Internet. Due to their indiscriminate use, the social impact, deprivation of individual rights and the huge financial losses this is a growing issue of public concern. Hence, it becomes important to look at whether the legal rules which govern this power fulfil their public policy objectives and whether they have adequate safeguards. In August last year, the government made the Temporary Suspension of Telecom Services (Public Emergency or Public Safety) Rules, 2017 which are the basis of passing orders to shut down the Internet.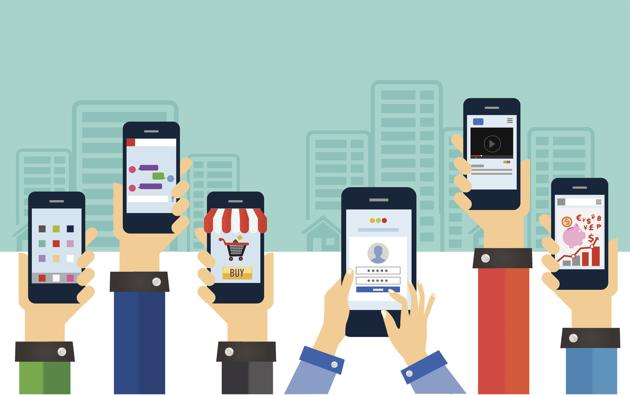 The Rules give state governments and the central government the power to suspend telecom services such as mobile Internet during public emergencies. In practice, however, governments have regularly used the tool for routine policing and even administrative purposes. Examples range from preventing cheating in exams to defusing local crime – both of which do not rise to the level of large scale public concerns and certainly do not amount to a "public emergency", which is a requirement under the Rules.
The numbers lay bare the governmental abuse of power to enforce shutdowns. This year alone there have been more than 100 Internet shutdowns. Surely, nobody can seriously contend that there have been over 100 instances of "public emergencies" – however defined – in the last nine months. As for effects to the national economy, one estimate pegs the opportunity costs of Internet shutdowns between 2012 and 2017 at a staggering $3.04 billion. Another estimate of losses to telecom operators from shutdowns stands at $18,000 per hour. However, numbers only speak half the story. The Internet has silently in many ways become the bedrock of our daily lives. Communications and commerce – together making up the nuts and bolts of social, economic, and political life – are now conducted over WhatsApp groups, online shopping applications, and (sometimes) healthy Facebook debates. By frequently suspending access to the Internet, governments have intruded on a number of fundamental rights with grave ramifications.
Those intrusions may possibly be justified if accompanied by necessary checks and balances codified in law and practice. The Rules, which forms the legal basis for suspending the Internet, suffer from several design flaws that require immediate repair if they are expected to perform those checks and balances. I argued in a recent research paper that the Rules have problems in three core areas which require urgent reform.
First, and foremost, the Rules lack a sunset clause that places a time limit on a shutdown order and automatically terminates the order on its expiry. The absence of a sunset clause gives the government a carte blanche to authorise, enforce, and perpetuate shutdowns even in times of peace when it should be reserved only for egregious instances of public unrest, if ever.
Second, the sole safeguard contemplated in the Rules collapses on examination. The Rules have created a committee to review any shutdown order and examine its legality. However, due to sloppy drafting, the Rules do not authorise the review committee to do anything should it find the order illegal. This is counter-intuitive and renders the review committee with the academic task of evaluating the legality of a shutdown order without the further power to strike it down. Third, the Rules require the review committee to evaluate the legality of a shutdown order within 5 working days. On inspection of available data, any notion that 5 working days is a reasonable period of time to sit and review an order is incongruous. Data suggests that in recent years, states are suspending the Internet more frequently, but at the same time for lesser durations. As current data indicates, over 84% of shutdowns complete their life-cycle – of the Internet being suspended, fundamental rights being affected, and the Internet being restored – before 5 days.
Finally, what is most perplexing is also what is most patently unreasonable. The entire enterprise of shutdowns is mired in official secrecy and authoritarianism. From the secretive manner in which the Rules were drafted, to the opaque manner in which they are carried out, in many cases without so much as a notification to those affected by it, to failing to maintain an official record of the number and duration of shutdowns imposed, governments in India have approached the whole shutdowns process in a manner that is unparalleled in other domains. The unique position that the Internet commands in modern society aggravates this situation further.
On July 31, 2018, Husain Dalwai, a Member of Parliament, introduced a statutory motion in the Rajya Sabha seeking annulment of these Rules. However, the statutory motion was never taken up for business. By failing to do so, Parliament missed a golden opportunity to remedy them, which currently fails the tests of valid law or sound public policy.
Nakul Nayak is a legal fellow at the Internet Freedom Foundation and is currently pursuing his LLM from the University of Pennsylvania Law School
The views expressed are personal