The lesson from Doklam: Peace is the dividend of power
Updated on Sep 16, 2017 11:41 AM IST
India and Japan must together provide the fulcrum for a broader regional coalition towards a "pragmatic equation" with China to meet hegemonistic designs of any nation in the region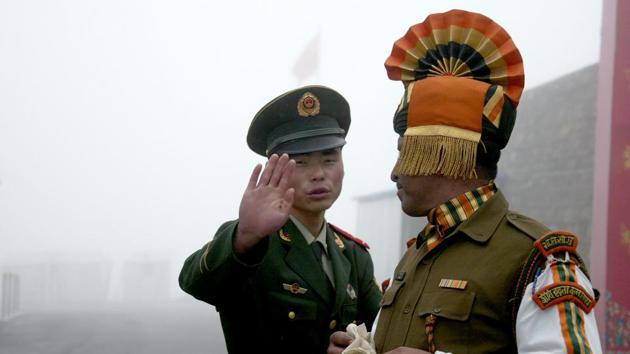 Doklam reminds me of a conversation I had with the Chinese leadership comprising Ziang Zemin, Zhou Rongji and Li Peng in 2003 during a visit of the Indian parliamentary delegation to Beijing of which I was a member. In separate and almost identical conversations with us, the top three Chinese leaders at that time informed us that for 20 years China's sole aim was the consolidation of its economic power and during this period it did not seek confrontation on boundary disputes with any of its neighbours. As 2023 draws closer, ominous signals have appeared on the horizon and India has reason to be concerned.
The resolution of the Doklam standoff, markedly different in duration and Chinese belligerence from earlier skirmishes with our neighbour post 1962, is a tribute to India's deft diplomacy anchored in statecraft backed by a purposive demonstration of hard power. China's aim of strategic ascendency in India's neighbourhood stands thwarted. India's steely resolve to stand by Bhutan, its friend and neighbour, will strengthen our ties with the Himalayan Kingdom and earn us respect in the comity of nations wary of China's expansionist reflexes in defiance of the principles and spirit of the UN Charter. In standing up to China's transgressions, India has validated its claim as a rising power unwilling to accept a subordinate role in the framing of an Asian power structure in a multipolar world.
A constructive India-China engagement can best rest upon a "geo-economic cohabitation" without forgetting the lessons of history. Our experiences with China tell us that the road to peace is through the prism of power that invites respect, if not fear. Evidently China's expansionist aspirations in defiance of international law and morality are at variance with our view of a transformed world in which diffusion of power, multilateralism and respect for the rule of law alone can ensure global peace and prosperity.
China's repeated provocations have tested India's resolve over the past several years, provoking legitimate national sensitivities. Its proclaimed support to Pakistan on the question of the latter's abetment of terrorism in India, its clandestine support to the Naga and Mizo insurgents in the North-East, untenable territorial claims in Arunachal Pradesh, opposition to India's permanent membership of the UN Security Council and the National Suppliers Group (NSG), promotion of the China-Pakistan Economic Corridor (CPEC) with adverse security implications for India, its misadventures earlier in Chunar, Depsang, Sumdorong Chu and now in the Doklam plateau are hostile acts of a neighbour. Doklam can also be seen as China's compulsive urge to assert power against its other vulnerable neighbours such as Japan, South Korea, Vietnam and Indonesia et al, having acquired huge economic, political and military muscle over the years.
With the largest reserves , a favourable trade balance of $500 billion, an economy five times the size of India accounting for 22% of Indian imports, the world's largest military force, a hard power superiority over India at least in the ratio of 1:3 and with most of the world unwilling to confront China, India's recourse against Chinese hostility can only be to its own resources and countervailing hard power. Addressing the asymmetry of power with China is therefore, an urgent national imperative. India must ratchet up its defence preparedness and forge a "coalition of democracies" based on shared values of peace and non-aggression. The mutually reinforcing Special Global and Strategic Partnership between India and Japan vindicates the vision of leadership of the two countries. Viewed in the context of reversal in the power equation between Russia and China inter se, with the United States being too stretched and scathed to be a monitor of global peace, the India-Japan engagement sub-serves a critical strategic objective. The two countries must together provide the fulcrum for a broader regional coalition towards a "pragmatic equation" with China based on mutuality and heightened capabilities to meet hegemonistic designs of any nation in the region.
A satisfactory resolution of "intensified rivalries in Asia" would depend upon the balance of power . Indeed, history testifies to the fact that in relation between nations, the scales of justice lean against the weak and international morality does not prevail without the backing of power. Long ago, while Kautilya reminded us of power as the only "dominant reality", Richelieu warned against risking the stability of the State through "ethical restraint". Clearly, peace is the dividend of power which expands when asserted. This is the lesson of Doklam.
Ashwani Kumar is a former Union minister and special envoy to Japan.
The views expressed are personal.