Why the Competition Commission of India is wrong in penalising Google
Feb 12, 2018 11:53 AM IST
All the search engine had done was devise a better, more intuitive way to organise search results in order to improve the user experience.
Last week, the Competition Commission of India (CCI) imposed a $21.17 million fine on Google for "search bias" and abuse of its dominant position. The Commission found that Google through its search design had placed its commercial flight search function at a prominent position on the search results page to the disadvantage of other businesses trying to gain market access. I was intrigued by this order because Google is not in the travel business, and I couldn't understand how its behaviour could be anti-competitive unless it was using its search engine to steal customers away from competitors.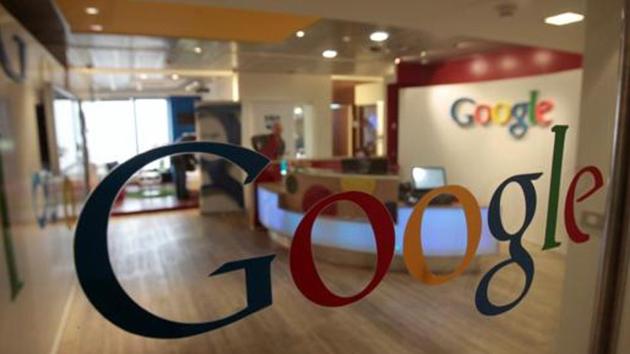 I decided to try things out for myself. I typed "flight" into the Google's search box and scrolled through the results page. After the obligatory advertisements at the top, I noticed a box with a link to a page called 'Google Flights'. When I clicked on it, I was taken to a new page packed with destination suggestions and best price offers. It even had a neat interface that allowed me to hover over a spot on the map and find out how much it would cost to fly there. I realised why this irritated vertical search engines.
But I still couldn't understand what was anti-competitive about all this. After all, if Google was going to use its search prowess to steal customers away, it needs to sell tickets. I couldn't imagine why a global search behemoth, whose business model was designed around a highly efficient but entirely automated ad auction platform, would want to have anything to do with a low-margin, high-touch business such as flight ticketing. So I decided to find out for myself and book a flight. I selected a destination, travel dates and flight options and looked at the options I was given.
The first option was to buy the ticket directly from the airline but every other option pointed me to various vertical search engines — taking me right back to where I started.
I was right. Google was not in the travel business. All it had done was devise a better, more intuitive way to organise search results in order to improve the user experience. Google Flight is not a new business vertical that books your tickets for you.
All it does is offer a price comparison accessible directly from the search page of all available flights to a given destination. This is exactly the sort of innovation that Internet companies should be encouraged to do: finding new ways to improve their offerings as long as they do not adversely affect the interests of customers or competitors. I can't see what is anti-competitive about that. After all, any customer who wants to book a flight from among the search results served up on the Google Flight page has to do so from the vertical search engines that were
complaining that they were being sidelined.
It's disappointing that CCI, which took such a progressive view in the recent Ola case, did not apply the same rationale to address these nuances in the Google decision. Competition laws may have been designed for the offline world but when we use it to regulate large online players, it is imperative that we reorient our thinking so that we can better address the challenges of the big data age.
Today, customers benefit from network effects. The larger an Internet company grows the better it can serve its customers by leveraging data at scale to offer features and services that are otherwise impossible to achieve. If competition law is to be deployed to the benefit of the end consumer, we must allow Internet companies to better leverage the advantages of scale. High market share and dominance are no longer antitrust concerns. What is important is the conduct of a dominant market player and whether it is using its dominance to stifle innovation and/or competition.
The dissenting opinion in the Google case seems to have held this view: they accused the majority of having "…woven a narrative of hypothetical anti–competitive foreclosure", referring to the extent to which the majority opinion has been based on the anticipation of harm without any evidence to that effect.
It is unfortunate for the evolution of Indian competition jurisprudence that they could not persuade the majority.
Rahul Matthan is Partner, Trilegal
The views expressed are personal