Bob Dylan talks of Amy Winehouse, music and girlfriends past in candid interview
In a lengthy dialogue with writer Bill Flanagan, Bob Dylan opens up about musicians he admires, early influences, and his upcoming third straight album of covers.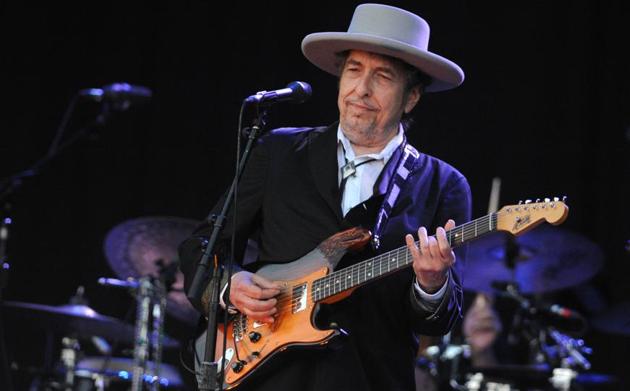 Updated on Mar 24, 2017 10:20 AM IST
Bob Dylan has hailed Amy Winehouse as the last great artist with an individual style as the rock legend shared his views on music in a rare interview.
In a lengthy dialogue with writer Bill Flanagan posted on Dylan's website, the new winner of the Nobel Prize for Literature hailed the English soul singer who died in 2011 at age 27.
"She was the last real individualist around," Dylan said.
Dylan, 75, also praised two living female singers with blues and folk influences, Valerie June and Imelda May, and, more unexpectedly, Welsh rockers Stereophonics.
He spoke in glowing terms of fellow folk legend Joan Baez, his onetime mentor and girlfriend. They broke up in the 1960s, and decades later Dylan apologised for how he treated her.
"Her voice was like that of a siren from off some Greek island. Just the sound of it could put you into a spell. She was an enchantress," he said.
"You'd have to get yourself strapped to the mast like Odysseus and plug up your ears so you wouldn't hear her. She'd make you forget who you were," he said, in reference to Homer's epic.
The famously taciturn Dylan, who said little about winning the Nobel Prize and did not show up in Stockholm to accept it, was speaking before he releases his third straight album of covers.
On Triplicate, a three-disc collection that comes out on March 31, Dylan covers pop standards popularised by Frank Sinatra.
Dylan described reinterpreting music as integral to creativity, saying that songwriters can have a concept and then take inspiration from a newspaper clipping, billboard or novel.
"There's always some precedent — most everything is a knockoff of something else," Dylan said.
"Once you get the idea, everything you see, read, taste or smell becomes an allusion to it. It's the art of transforming things.
"You don't really serve art, art serves you and it's only an expression of life anyway; it's not real life," he said.
Elsewhere in the interview, Dylan scoffed at his reputation for being unfriendly to other artists who mingle with him at shows.
"Beats me — why would they want to hang out with me anyway? I hang out with my band on the road," he said.
Asked what he watches on television on his tour bus, Dylan replied, likely sarcastically: "I Love Lucy, all the time, non-stop."
Follow @htlifeandstyle for more
Close Story