Durga Puja 2017: Significance of the festival, traditions and festive cuisine
Updated on Sep 27, 2017 09:27 AM IST
Durga Puja, one of the most popular festivals in West Bengal, celebrates victory of good over evil.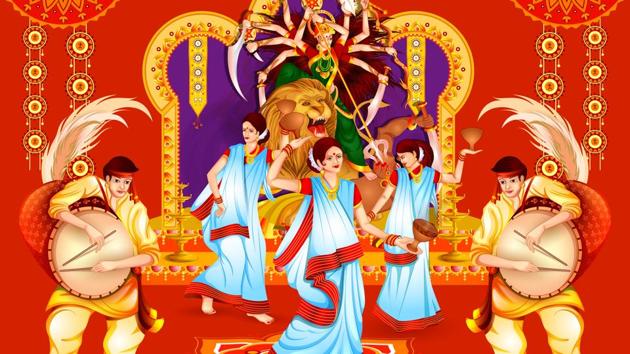 Durga is the manifestation of shakti, or the power of God. The goddess takes different forms to destroy evil forces at different times. One of these was Mahishasura, a demon who was troubling Gods and those who lived in heaven. They didn't know how to get rid of him. That's when Goddess Durga, accompanied by her favourite animal (vahan) lion fought against Mahishasura.
Durga Puja celebrates this victory over evil. This year Durga Puja festivities begin on 26th September (Shashti) and end on 30th September( Vijaya Dashmi). In Bengal and parts of Orissa, Tripura and Assam, Dussehra celebrations are not quite tied to the epic battle of the Ramayana unlike the other parts of the country, rather they celebrate the victory of Goddess Durga over Mahishasura.
As with most festivals, people celebrate by preparing delicious food, offering it to the Goddess first and then sharing it with friends and relatives. Similar to Ganesh Chaturthi in Maharashtra, this festival brings together people from all walks of life and celebrate together. The pandals are artistically decorated and visited by people, prasad (offering to God) is usually made in the form of khichdi. Various stalls are set up with foods from various parts of the country.
Dishes such as chops, puchka, kathi rolls, mishti, mishti pulao and jalebi are made during the festival.