These are the most dangerous gems, may either make or break your life
According to experts, these gems are so powerful that they can stop the harmful effects of planets such as Saturn, Jupiter etc. There are two gems in astrology which are the most powerful and dangerous at the same time.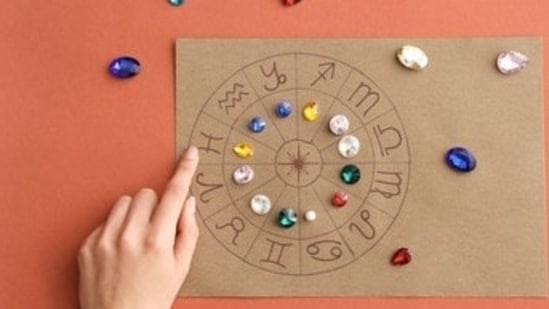 Published on Mar 13, 2022 08:21 PM IST
All the planets revolving in the universe influence our lives and on the basis of this, astrology either warns us against any possible dangers or brings good news to us regarding the future. You must be aware that gems are used to ward off the ill effects of these planets as per astrology. But are you aware that sometimes, these gems might ruin our life instead of benefitting us.
In fact, this happens when we wear gems with our own wishes, do not follow guidelines or do not consult an expert before wearing them. According to experts, these gems are so powerful that they can stop the harmful effects of planets such as Saturn, Jupiter etc. Hence, it is easy to understand that even a small mistake can cost a lot.
According to the experts, these gems are worn only when we have to protect ourselves against the harmful effects of any planet or strengthen any planet's influence. In such a situation, only experts can advise which planet will give what result. It is not for you to decide for yourself.
Keeping these things into consideration, we are going to discuss two such gems which are considered as the most harmful gems in astrology.
According to astrologers, if you also wish to protect yourself from a major crisis in your life, then wear a gem only after consulting an expert. In Astrology, there are two gems which are the most powerful and dangerous at the same time. Among these, the first one is Neelam (Sapphire) and the second is Heera (Diamond).
SAPPHIRE
Qualities of Sapphire
Sapphire is the key gemstone of Saturn. It mainly controls the air element. Generally, a sapphire is blue (neela) in colour and due to this it is also called Neelam. It also has a name Shanipriya which later changed to Sapphire. This is a gemstone of the Kurundam group and is found along with rubies.
This gem is worn to take the benefits from Saturn and to balance it. It requires great care before it can be worn. Wearing it without a proper investigation and consultation can be very harmful. Also, wearing a sapphire on the basis of wrong advice can ruin your life. It starts showing its effects in about 24 hours.
Rules for wearing sapphire
Keep in mind to not wear a sapphire without knowing the elements of horoscope and Saturn. Before wearing a sapphire, thoroughly examine it. Try to wear it either in iron or silver. Wearing a sapphire in gold is not likely to be favourable.
It is considered most appropriate to wear this gem on a Saturday at midnight. Wear Sapphire on your left hand and you must also wear a gem of the water element with it. Wearing a square-shaped sapphire is good and auspicious. Before wearing sapphire, you must offer it to lord Shiva and lord Shani.
DIAMOND
Why is diamond special?
Diamond is considered the most valuable and the hardest among all gems. Generally, people frequently use it for its beauty and value. In astrology, it is considered as the gem of the planet Venus. One can attract beauty, happiness and prosperity by wearing this gem. It affects blood and directly impacts married life. To take benefits from Venus and to increase the glamour in life, this stone is considered perfect.
Precautions for wearing a diamond
Never wear a diamond without consultation and just for the sake of fashion and show off. Also, do not wear it if you are suffering from diabetes or any blood related problems. Wearing a diamond is considered good only from the age of 21 to 50. If you have a troubled married life, then wearing the diamond can further escalate it. The whiter the diamond the better it is. A tainted diamond or a broken diamond can lead to disgrace or failure or even an accident. Coral (Moonga) and Onyx (Gomed) with diamond can lead to downfall of the character, so do not do this even by mistake.
Close Story
Personalise your news feed. Follow trending topics