Career Horoscope Today, January 12, 2023: Some exciting new opportunities
Jan 12, 2023 03:00 AM IST
Daily Horoscope Today, 12 January 2023: Get daily career astrological predictions that will help you prosper at your workplace.
Aries: It is a long day ahead but you may not have the self-control and enthusiasm to get started. Pick yourself up; you'll need to take the lead soon. Focus for small bursts of time and share your ideas with others. Taking short breaks often will allow you to perform activities more quickly over time. You'll be able to make up for your early day slack and even pull ahead by the end of the day.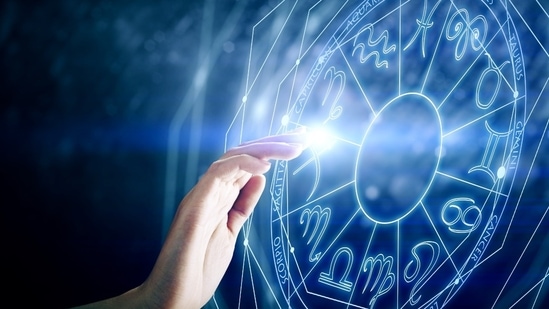 Taurus: You have put in a lot of effort recently, and it should pay off in the shape of recognition for your efforts at work. But don't let success cloud your judgement. For you, this is only the start. Take the long view, work to improve your skill set, and do your best to meet or exceed your superiors' expectations. There's always a chance that you'll be offered a job in a foreign country.
Stay tuned with breaking news on HT Channel on Facebook.
Join Now
Gemini: Put yourself in a position to succeed by adopting a growth mentality. The workplace may present you with some exciting new opportunities today. You should be alert to the possibility that your growth will not come through the usual channels. Avoid dismissing a task just because it looks too difficult. Allow yourself to be open to new ideas and feedback. Aim higher.
Cancer: Find out what drives you at work right now. Create something where you can put your faith in some of the parts. You won't get very far in life if you don't give your whole heart and soul to whatever it is you're trying to do. What motivates you to accomplish what you're doing now, other than financial gain? Find something you're truly interested in and pursue it.
Leo: Have faith that your hard work will pay off. Your seniors may have taken note of your many strengths and be considering giving you additional power and authority as a result. Think about what's coming up and how you'll handle it. Keep an optimistic outlook on broadening your horizons and postpone any vacation plans for the next few days. Your future will be much brighter if you take advantage of it.
Virgo: Today is an excellent day to pay close attention to the specifics, particularly if you have any papers that you need to read or sign. Investigate every aspect in great detail. Adopt a more measured perspective, but always keep the end aim of personal development in mind while you do so. Be cautious, though, not to go too far and start disparaging other people's efforts as well.
Libra: Disclose your professional ambitions. It's possible that you'll be more cognizant of the value of personal relationships in the workplace. Gathering is an instinctive move, as you may feel compelled to see familiar faces and catch up with a small group of co-workers. An unstructured conversation might help you get your ideas together and focus on your long-term objectives.
Scorpio: Believe in your power to alter your surrounding conditions. If you feel trapped in a job or circumstance you despise, take action. Have faith in yourself and try not to get discouraged. Don't waste your time with work that you don't enjoy. Think deeply about what makes you happy and identify those things. Develop a solid strategy for reaching your goal, and then assert yourself.
Sagittarius: This is a time of new beginnings, so you are likely to see some shifts in your industry. It's possible that your function or role at work has changed due to internal changes at the corporate level. You could find that this opens up some fascinating new vistas of knowledge for you. Have faith that these shifts are working out for the best and will get you closer to your professional goals in the long run.
Capricorn: Be proactive and in charge of your professional life right now. People look up to you and listen to what you have to say because of this. Strengthen your abilities as a leader and be ready to steer a crucial initiative. People will respect the way you think. Enjoy yourself and have a light-hearted approach. And this will inspire others to follow your lead and perform at a higher level.
Aquarius: Expect to receive some positive professional surprises. Your teammates are delighted to have you around, and the atmosphere is generally upbeat. The time is here to make significant professional progress. Engage in fruitful dialogue with upper management to gain insight into your future responsibilities and career advancement options. If you want to be a leader, show your superiors that you're ready.
Pisces: In the long run, success pays off, but it's never guaranteed. To keep up with the severe expectations and demands of your job life, you need to constantly reinvent yourself. It's wonderful that you've made it thus far in your profession. However, keep in mind that if you want to advance in your career, you'll need to acquire new abilities. Believe in your abilities and your success will follow.
----------------------
Neeraj Dhankher
(Vedic Astrologer, Founder - Astro Zindagi)
Email: info@astrozindagi.in, neeraj@astrozindagi.in
Url: www.astrozindagi.in
Contact: Noida: +919910094779