Weekly Panchang January 13-19: Saturn Transit, Sankranti, Auspicious Muhuratas
Jan 12, 2023 10:30 PM IST
Get weekly Panchang from January 13-19 to determine the auspicious and inauspicious time for performing day-to-day tasks based on the prevailing planetary position. It comprises of five elements - Vaara, Tithi, Nakshatra, Yoga, and Karana.
This week will be marked with numerous celebrations with onset of Lohri festival, followed by Makar Sankranti. These are important harvest festivals in India and are celebrated across the country to ensure a productive cropping season. Apart from this, one of the most awaited planetary transits of 2023 will be taking place this week as Saturn will move to Aquarius sign after more than two and a half years. This will signal important changes in our lives. This week is also important for other activities as auspicious muhuratas are available for marriage, vehicle purchase and purchase and registration of property. Let us look at the key Panchanga details for this week for New Delhi, NCT, India.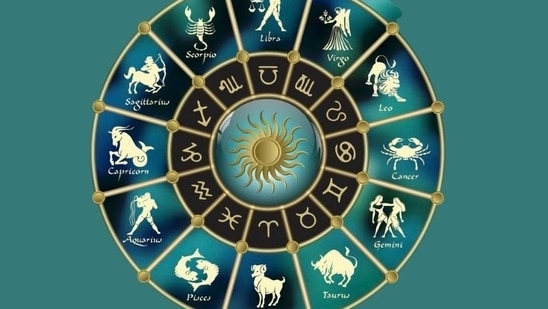 Shubh Muhurat This Week
According to Vedic Astrology, the odds of accomplishing a task successfully are significantly enhanced if they are carried out during an auspicious muhurata. An auspicious muhurata provides us with the best outcome possible according to our destiny if we execute the work in harmony with the cosmic timeline. That is why it is essential to take muhurata into account while commencing any auspicious work. This week's Shubh Muhurat for various activities are as follows:
Vivah Muhurat: Auspicious muhurata is available for marriage on January 15 (07:12 PM to 07:15 AM, Jan 16), January 16 (07:15 AM to 10:32 AM), January 18 (07:15 AM to 05:23 PM) and January 19 (08:38 PM to 11:04 PM)
Griha Pravesh Muhurat: No auspicious muhurata for griha pravesh is available this week
Property Purchase Muhurat: Auspicious muhurata for registering or purchasing property is available on January 19 (03:18 PM to 07:14 AM, Jan 20)
Vehicle Purchase Muhurat: Auspicious muhurata for purchasing vehicle this week is available on January 13 (04:36 PM to 06:17 PM), January 15 (07:15 AM to 07:45 PM) and January 18 (07:15 AM to 04:03 PM)
Upcoming Planetary Transits This Week
In Vedic astrology, planetary transits are particularly crucial since they are the principal way of anticipating the changes and advances in life. Planets move on a daily basis and go through several nakshatras and rashis in the process. It assists in comprehending us the nature and characteristic of events as they occur. Here are the upcoming transits this week:
Sun and Saturn at 30-degree angle on January 14, Saturday, at 12:14 PM
Sun enters Capricorn sign on January 14, Saturday, at 8:57 PM
Venus enters Dhanishtha nakshatra on January 17, Tuesday, at 7:51 AM
Mercury and Mars at 150-degree angle on January 17, Tuesday, at 12:02 PM
Saturn enters Aquarius sign on January 17, Tuesday, at 8:02 PM
Upcoming Festivals This Week
Lohri (Saturday, January 14): The festival of Lohri is celebrated on the last night of the month of Pausha according to the Hindu calendar. Lohri holds special significance for Sikhs. It is a popular harvest festival that celebrates the winter season fading away giving way to the Spring season. The Lohri Sankranti Moment is at 08:57 PM.
Thai Pongal (Sunday, January 15): People in Tamil Nadu celebrate the Hindu festival of Pongal. Thai Pongal is the most celebrated day in the four-day Pongal celebration. The second day of the four-day celebration, known as Thai Pongal, is also known as Sankranti. This day is also known as Makar Sankranti and is celebrated by taking a sacred bath in the Ganges in the northern Indian regions.
Makara Sankranti (Sunday, January 15): This marks the commencement of the harvest season. Every year on January 14, a celebration is held to commemorate the sun's entry into the Makara zodiac sign (Capricorn). The day is also regarded as lucky because it is thought to signal the start of the sun's trip towards the Northern Hemisphere (Uttarayanam).
Uttarayana (Sunday, January 15): Uttarayan is the Gujarati name for Makar Sankranti. In Gujarat, the two-day celebration of Uttarayan is a major event. Both the first and second days of Sankranti have unique names: Uttarayan for the first day and Vasi Uttarayan for the second. The sun god, Surya, is honoured on this day, making it a particularly happy occasion.
Magh Bihu (Sunday, January 15): Assamese communities commemorate the close of harvest with the annual Magh Bihu celebration. The first of the lunar month of Magh is celebrated as Magh Bihu. Magh Bihu is a week-long festival honouring Sankranti in Assam.
Makaravilakku 2023 (Sunday, January 15): When visiting the Sabarimala Temple in Kerala, one of the most memorable celebrations is the Makaravilakku. Thousands of Ayyappa worshippers visit the temple to view the Makarvilakku (light or flame).
Inauspicious Rahu Kalam This Week
According to Vedic astrology, Rahu is an inauspicious planet. During transition of planets the time under the influence of Rahu should be avoided to do any auspicious work. Doing Puja, Hawan or Yagya to propitiate auspicious planets during this time is interfered by Rahu due to its malefic nature. It is important to consider Rahu Kaal before starting any new work. By doing so, possibility of achieving desired results is increased. Following are the timings of Rahu Kalam for this week:
January 13: 11:11 AM to 12:30 PM
January 14: 09:53 AM to 11:11 AM
January 15: 04:27 PM to 05:46 PM
January 16: 08:34 AM to 09:53 AM
January 17: 03:09 PM to 04:29 PM
January 18: 12:32 PM to 01:51 PM
January 19: 01:51 PM to 03:11 PM
Panchanga is a calendar used in Vedic astrology to determine the auspicious and inauspicious time for performing day-to-day tasks based on the prevailing planetary position. It comprises of five elements - Vaara, Tithi, Nakshatra, Yoga and Karana. The essence of the Panchanga is the inter-relationship between Sun (our soul) and Moon (mind) on a daily basis. Panchanga is used for different branches of Vedic astrology such as natal, election, prashna (horary), religious calendars and to understand the energy of the day. The day of our birth panchanga depicts our emotions, temperament, and nature. It can provide more insight into who we are and how we feel. It can amplify the effect of the planets and endow us with additional characteristics that we may not understand only based on our natal chart. Panchanga is the life force energy that nourishes the birth chart.
----------------------
Neeraj Dhankher
(Vedic Astrologer, Founder - Astro Zindagi)
Email: info@astrozindagi.in, neeraj@astrozindagi.in
Url: www.astrozindagi.in
Contact: Noida: +919910094779
"Exciting news! Hindustan Times is now on WhatsApp Channels
Subscribe today by clicking the link and stay updated with the latest news!"
Click here!