MP to get white tigers and lions soon for white tiger safari: MP minister
Madhya Pradesh's white tiger safari at Mukundpur in Satna district will soon get a pair each of white tigers and lions, apart from nearly 400 wild animals as a part of the safari expansion initiative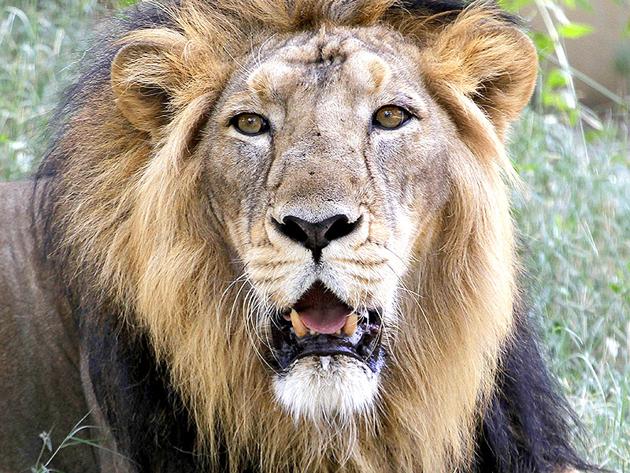 Published on Mar 25, 2018 10:40 PM IST
Madhya Pradesh's white tiger safari at Mukundpur in Satna district will soon get a pair each of white tigers and lions, apart from nearly 400 wild animals as a part of the safari expansion initiative and making it more attractive to the tourists.
This was stated by Rajendra Shukla, minister for commerce and industry after inaugurating two new enclosures and night house at the safari on Saturday.
As per the state government's official spokesperson, Shukla said Maharaja Martand Singh white tiger safari had given a boost to the tourism in the Vindhya region. Efforts were being made for expansion of the safari to attract more tourists.
"Soon a pair each of tigers and lions will reach the safari. Other wild animals that will be brought here soon include barking deer, black buck and so on", he said.
On Saturday, five chital from Bhopal's Van Vihar reached the safari, where they were kept in new enclosures, said the minister.
Four decades after the death of the first white tiger that was bred in a private zoo at Govindgarh in Rewa district, the then union minister for environment and forests Prakash Javdekar inaugurated the white tiger safari in April 2016.
The Safari housed three white tigers, to begin with- one male white tiger Raghu and two females-Vindhya and Radha.
Vindhya was brought to the place on November 9, 2015 from Bhilai Steel Plant premises. Later Radha and Raghu were also translocated from Bhilai. One white tigress later died. Two royal Bengal tigers were also shifted to the safari from Aurangabad zoo in Maharashtra.
Close Story