Aamir Khan is pretty sure he can convince Salman Khan to get married
Aamir Khan says that he can get Salman Khan to marry if he tries hard enough.
bollywood
Updated: Mar 14, 2016 18:21 IST
So many have tried but failed to get superstar Salman Khan to marry. Bollywood actor Aamir Khan has offered to be the latest volunteer to try to convince him. He says if he puts in his "best efforts", he might succeed in convincing Salman to tie the knot.
While Salman, 50, has often expressed his "love" for his singledom, his friend Aamir has many a times said he wants the Bajrangi Bhaijaan star to get married.
Aamir Khan interacts with media on his 51 birthday in Mumbai, on March 14, 2016. (IANS)
Aamir said, "I haven't really tried yet. I have only told him. I have not fully tried yet. If I put in my best efforts, I will be successful."
The PK star was speaking at a press conference held to mark his 51st birthday.
Aamir will be next seen in Dangal, where he will play the role of a wrestler. Interestingly, Salman Khan will also be seen in the avatar of a wrestler in Yash Raj Films' Sultan.
Salman plays Haryanvi wrestler Sultan Ali Khan in the movie, slated to hit theatres this July and Aamir's Dangal will release on December 23.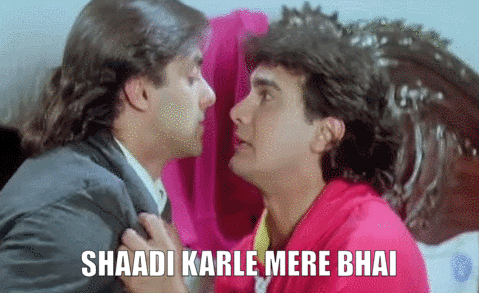 Read: 10 things we bet you didn't know about Aamir Khan
First Published: Mar 14, 2016 17:50 IST