Akshay Kumar cancels shoot of Housefull 4 after #MeToo allegations against Sajid Khan, Nana Patekar
Oct 12, 2018 12:52 PM IST
Actor Akshay Kumar has cancelled today's shoot of the upcoming comedy, Housefull 4, after sexual harassment allegations against its producer Sajid Khan were brought to light by three women on Thursday night.
After HT broke the news that Akshay Kumar has cancelled the shoot of Housefull 4. The actor confirmed so on Twitter.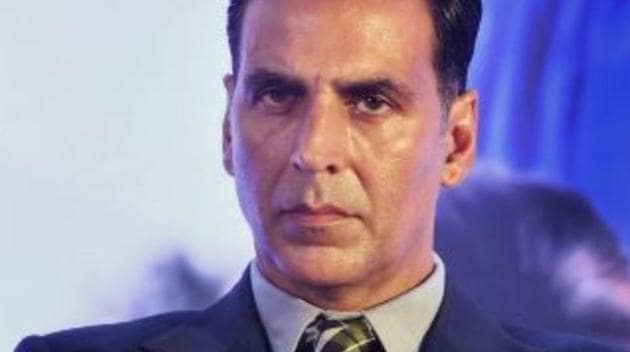 Actor Akshay Kumar, who just returned to India from Italy, has cancelled the shoot of Housefull 4, which was slated to take place in Mumbai, after grave sexual harassment allegations against the film's director Sajid Khan surfaced on Thursday. A source close to the production house had told HT that the decision also involved the consideration that one of the actors in the under-production film is Nana Patekar, who was also accused of sexual harassment by Tanushree Dutta.
Read| Sajid Khan accused of sexual harassment by three women. Read details here
"Akshay is known to be a disciplinarian and has never cancelled a shoot in his 28-year career. This is the first time that he has decided to cancel a shoot, perhaps because the #Metoo movement just cannot be ignored.The allegations made against Sajid Khan and Nana Patekar are both serious and grave in nature," the source informed us.
Akshay Kumar has made it clear to the producers and kept his foot down that he will not work with the accused until investigations are over, since the accusations are very serious and grave in nature. Meanwhile, Sajid Khan has officially stepped down as the film's director.
Yesterday evening, as many as three women — actor Rachel White, assistant director Saloni Chopra and journalist Karishma Upadhyay — had shared their tales of sexual harassment at the hands of Sajid Khan. All the victims have revealed their identity to the media and spelt out details of how they were harassed by Khan, the brother of choreographer-director Farah Khan, and director of films such as Humshakals, Himmatwala and Heyy Baby.
Housefull 4 is being produced by Sajid Nadiadwala and 70% of the shooting of the film has already been done in London and Jaisalmer.
Read| Maharashtra Commission for Women issues notices to Nana Patekar, 3 others on Tanushree Dutta's complaint
Nana Patekar was accused by Tanushree Dutta ten years ago of sexually harassing her on the sets of Horn 'Ok' Pleassss. Tanushree recalled the incident recently, which gave India its Me Too Moment. Following allegations against Nana Patekar, many victims have come out and shamed their sexual predators irrespective of how powerful they might be.
Follow the author @sammysamarth