Sajid Khan accused of sexual harassment by three women. Read details here
Updated on Oct 12, 2018 09:59 AM IST
Three women -- actor Rachel White, assistant director Saloni Chopra and journalist Karishma Upadhyay -- have told their tales of sexual harassment at the hands of director Sajid Khan.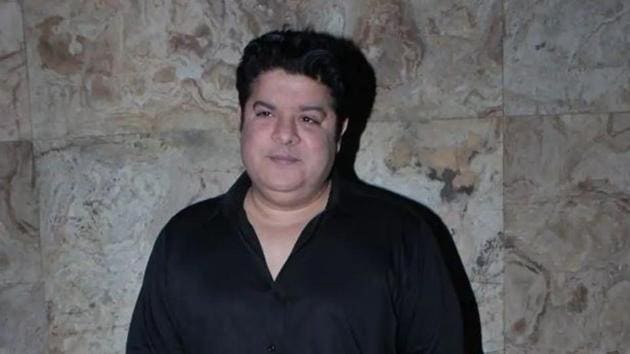 As India's #MeToo movement gains momentum, the latest in the long line of well known personalities to be accused of sexual harassment is director Sajid Khan, known for his films such as Housefull and Humshakals. Incidentally, he is the brother of another famous director, Farah Khan. Three women have spoken about the harassment they faced at the hands of Sajid. These include actor Rachel White, assistant director Saloni Chopra and a journalist.
Saloni wrote in harrowing detail of harassment she faced at his hands, which included talk of whether she would ever get a breast job done, how sex was really a mental connection and how she was foolish in thinking that casting couch was about one-time sex and that it would end after that and how he wanted her to be a director's assistant and not an assistant director.
"It took me years to get over the trauma he put me through. I was so scared around the people I worked with. And I'm sure he's done this to so many other girls, I just want them to know they're not alone. It's been 7 years, and it's about time I said it out loud," Saloni wrote in her post.
Check out her complete story here.
Rachel has also spoken at length about her trauma in a series of tweets. Retweeting Chopra's tweet, she explained that during the making of Humshakals, Sajid asked her to come to his home, stared at her breasts and asked her to strip on the pretext that her role in the film required her to be in a bikini. She wrote: "I was in a white vest and blue denims and still felt I was standing nude with that gaze. What happens next is that he finishes his cardio and walks up to me asking me about my b**bs and making that kind of conversation. I didn't bother to answer to anything."
When she said that her bikini shots were a part of her portfolio, he continued to insist. That's when she said that she was ready to do so at his office, but not his home, to which he replied that people are okay about it, implying that she mustn't resist. "After that he asks me to strip for him bcoz there were scenes in a bikini and he needed to see how I looked. I replied saying "there are pics of me in bikinis sent to u,I think that should good for u" n wen he insisted I said "I'm ready to parade ur office in a bikini nt at home."
A journalist, Karishma Upadhyay, on Twitter too narrated her tale of harassment by Sajid, who flashed his penis at her during the course of an interview. Speaking about it, she wrote: "The first time I interviewed Sajid Khan in the early 2000s, he called me to the house he shared w/ his sister. Thru the interview he talked about how large his penis is & how he knew how to satisfy a woman."
She added that she had to work with him again while she was working with a music channel.
"A few years later, I had to work with Sajid when I was at MTV. Initially, I wanted to find a way to not work on that show. Then I realised, why should I let go of an opportunity because a man can't keep his d**k in his pants. At the end of the first meeting, I forewarned him about behaving himself. I'll never forget what he said to me, 'You are fatter than you used to be. I won't touch you with a barge pole.' And then he laughed."
In the last two weeks, since the time Tanushree Dutta came out with details of harassment she faced on the sets of a 2008 film, Horn OK Pleassss, at the hands of veteran actor Nana Patekar, scores of women have spoken up in what is being seen as India's #MeToo. Prominent among them have been writer-producer Vinta Nanda, actors Sandhya Mridul and Deepika Amin who have accused actor Alok Nath of harassment; an anonymous woman has accused veteran director Subhash Ghai of drugging and raping her; singer Sona Mohapatra has accused singer Kailash Kher and music composer Anu Malik of harassment and at least three women have spoken their ordeal at the hands of director Rajat Kapoor. Queen director Vikas Bahl has been accused by three women, including actor Kangana Ranaut of sexual harassment.
Follow @htshowbiz for more
Personalise your news feed. Follow trending topics