Amitabh Bachchan bats for Kailash Satyarthi's fight against child abuse. Watch video
Updated on Sep 28, 2017 11:33 AM IST
Amitabh Bachchan has extended his support for the fight against child abuse and has asked his fans' to join the movement as well.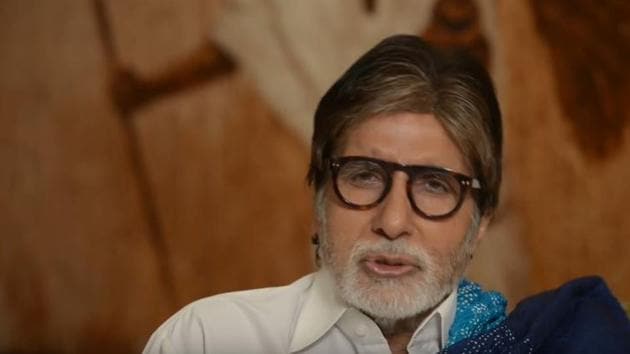 Bollywood star Amitabh Bachchan has come forward to support Nobel laureate Kailash Satyarthi's Bharat Yatra - an initiative to fight child trafficking and sex abuse in India. The actor has supported the cause and asked people to join the movement via a video on Twitter.
Amitabh makes a passionate plea to create a safe environment for the our children and urges citizens to become proactive and come forward to support children across India. The actor appeals to the public to take a closer look at things happening in society and not to dismiss them, but break the pervasive silence that is ingrained in us.
"These children are our tomorrow They are the future of this country. Let's lead them away from the darkness of abuse. Kailash Satyarthi Ji has launched a peaceful war against child abuse. Let's all join him in this struggle," he says in the video.
The 63-year-old activist started his 35-day Bharat Yatra against child sexual abuse and trafficking from the Vivekananda Rock Memorial, Kanyakumari on the 11th of September. He has been campaigning for the freedom, safety and security of the children across the globe for the past 36 years. He was awarded with the Nobel Peace Prize in 2014 for his continuous efforts and struggle for the rights of children.
The Bharat Yatra has received support from Google through its homepage promotion. The yatra is aimed at increasing awareness and reporting of the cases of sexual abuse, strengthening medical health and compensations, ensuring protection of victims and witnesses during the trials of cases and increasing convictions of child sexual abuse in a time bound manner.
Follow @htshowbiz for more
Personalise your news feed. Follow trending topics