Big B reacts to political threats
Updated on Jul 30, 2011 05:59 PM IST
As speculations about Aarakshan being anti-Dalit are mounting, Amitabh Bachchan reacts to implied threats from political circles and points out that the Censor Board cleared it without cuts.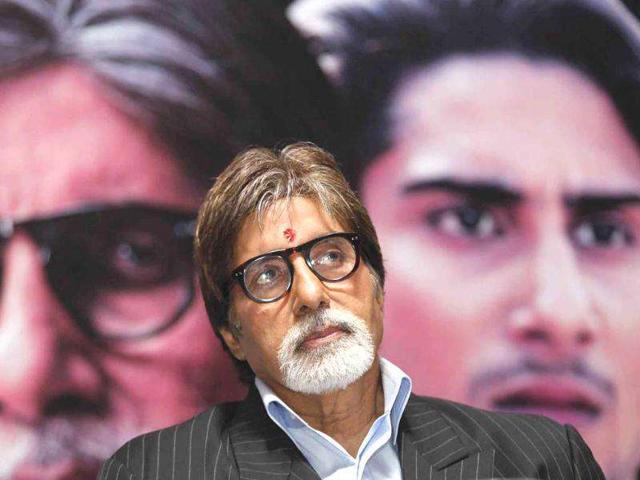 Hindustan Times |
, Mumbai
Roshmila Bhattacharya
As the August 12 release date draws close, speculations about Aarakshan being anti-Dalit are mounting. On Wednesday, state public works minister and senior OBC (Other Backward Classes) leader Chaggan Bhujbal said that his social organisation, All-India Mahatma Phule Samata Parishad, would stage a 'satyagraha' (peaceful agitation) against Aarakshan, if it was seen as anti-reservation. He added that other leaders like Lalu Prasad Yadav, Sharad Yadav, Mayawati, Gopinath Munde and some others from down south would join him too.

But the film's star, Amitabh Bachchan, says that it is wise to "reserve" judgement till one has seen the film. He points out that keeping the sensitivity of the subject in mind, four members of the Censor Board, representing the sentiments of the backward classes, tribes and castes, flew in for the preview. "They had no problems and the film was passed without any cuts, which speaks for its merit," he reasons.

However, filmmaker Prakash Jha's promotional campaign of having Bachchan (who plays professor Anand Patwardhan who believes in equal opportunities for all irrespective of caste and creed), address students on the issue of reservation, got a thumbs down from the Lucknow University. The actor insists the issue's been sorted out and 'promotional chats' will be hosted at other colleges across the country.
"The film is not entirely about the reservation policy. That's just the base to talk about the commercialisation of education through capitation fees and coaching institutes," he argues. "During the making of Aarakshan, even I was educated on matters like coaching classes constitute a Rs 40,000 crore business in India." What kind of an education does he want for his school-going grandchildren, Agastya and Navya Naveli Nanda?

"That decision will be taken by their more knowledgeable parents. But whatever it is, we will follow the constitution of India," he asserts. Any plans of re-entering politics to bring about changes in the system? Bachchan responds, "Oh no, I'm incapable of doing that and unqualified for politics."
Aarakshan's troubled past
In May, 2011, some OBC leaders had protested the choice of Saif Ali Khan, scion of the Bhopal royal family, to play a Dalit professor. And civic authorities in Bhopal had bulldozed a set constructed on 'disputed' land, days before it was to be dismantled.
On July 14, PL Punia, MP and chairman of the National Commission of Scheduled Castes (NCSC), sent a notice to the Censor Board of Film Certification directing Prakash Jha to screen Aarakshan for the NCSC prior to its release to ensure it didn't misinterpret the constitutional stand. Jha refused, saying that the law doesn't require him to show his film to any body apart from the Censor Board.