Gandhi to Hitler releases today
Jul 29, 2011 12:54 AM IST
Gandhi To Hitler, the controversial movie based on Adolf Hitler's life, is hitting the theatres today. Read more for other Friday releases.
Gandhi To Hitler, the controversial movie based on Adolf Hitler's life, is hitting the theatres today. Read more for other Friday releases.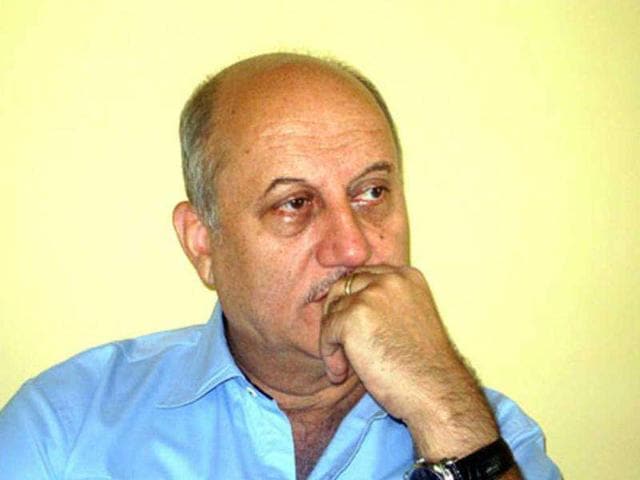 Gandhi To Hitler
Genre:
Drama
Director:
Rakesh Ranjan Kumar
Stars:
Neha Dhupia, Raghuveer Yadav, Aman Verma, Lucky Vakharia
Synopsis:
1939 — Hitler's ruthless ambition for German expansion is becoming violent and inhuman. Whereas another nation, India, struggles in its fight for freedom against the British rule as the idealistic Mahatama Gandhi continues to appeal to his countrymen to adopt a stand of non-violence. Gandhi one day decides to pen a letter to the German dictator, a letter he hoped would persuade Hitler to change his path and avoid the Second World War. The film establishes the superiority of Gandhism over Nazism, thereby giving the message of world peace.
Khap
Genre: Social drama
Director: Ajai Sinha
Cast: Om Puri, Govind Namdeo, Manoj Pahwa, Uvika Chaudhary, Mohnish Behi and Anuradha Patel
Synopsis: A contemporary tale of traditional massacre erupting in the heartland of central India where certain villages still follow cruel age-old customs. This is where a story of passion, dishonour and deceit unfolds; where the sweet innocence of youth is throttled by uncompromising beliefs. Are we courageous enough to face the truth?The issue is a pressing one as incidents of honour killing have increased manifold in the country. While the Khap panchayat have been trying to stop the controversial film from getting released, many cinema owners have also decided to refrain from showing the movie.

The Lion King — 3D
Genre: Animation
Director: Roger Allers, Rob Minkoff
Stars: Matthew Broderick, Jeremy Irons and James Earl Jones
Synopsis: This classic film that released in 1994, is being re-released in 3D technology. Young lion prince is born in Africa, thus making his uncle Scar the second in line to the throne. Scar plots with the hyenas to kill King Mufasa and Prince Simba, thus making
himself King. The King is killed and Simba is led to believe by Scar that it was his fault, and so he flees the kingdom in shame. After years of exile he is persuaded to return home to overthrow the usurper and claim the kingdom as his own thus completing the 'Circle of Life'.
Cowboys & Aliens
Genre: Action
Director: Jon Favreau
Stars: Daniel Craig, Harrison Ford and Olivia Wilde
Synopsis: A stranger with no memory of his past stumbles into the hard desert town of Absolution. The only hint to his history is a mysterious shackle that encircles one wrist. He discovers that people of Absolution don't welcome strangers and nobody makes a move on its streets unless ordered to do so by the iron-fisted Colonel Dolarhyde (Ford). It's a town that lives in fear. But Absolution is about to experience fear it can scarcely comprehend as the city is attacked by marauders from the sky. Screaming with breathtaking velocity to abduct the helpless, these monsters challenge everything the residents have ever known.
The Tree Of Life
Genre: Family drama
Director: Terrence Malick
Stars: Brad Pitt, Sean Penn and Jessica Chastain
Summary: The impressionistic story of a Texas family in the 1950s. The film follows the life journey of the eldest son, Jack, through the innocence of childhood to his disillusioned adult years as he tries to reconcile his complicated relationship with his father. A grown-up Jack finds himself a lost soul in the modern world, seeking answers to the origins and meaning of life while questioning the existence of faith.
BubbleGum
Genre: Family drama
Director: Sanjivan Lal
Stars: Sohail Lakhani, Apurva Arora, Sachin Khedekar and Tanvi Azmi
Synopsis: An emotional story about the pangs of growing up, the story is about a 14 year-old-boy named Vedant, who just like teenagers his age, goes through a mixed bag of emotions. The movie explores the teenage dilemma through Vedant's eyes who is busy juggling rigorous schedule of studies with extra-curricular activities. But his life goes upside down as soon as he falls in love with a girl. This complicates his situation, but through a series of events, he gradually discovers the positive way to love, to be loved and to live.

The Smurfs
Synopsis: Animation
Director: Raja Gosnell
Stars: Hank Azaria, Katy Perry, Neil Patrick Harris and Jonathan Winters
Synopsis: When the evil wizard Gargamel chases the tiny blue Smurfs out of their own village, they tumble from their magical world and into earth — in fact, they fall right in the middle of Central Park, New York, among humans.Just three apples high and stuck in the Big Apple, the lost but fearless Smurfs must find a way to get back to their village before Gargamel tracks them down and hunts them.