Ileana D'Cruz: I almost ran away from the sets of my first film because people said I'll never make it
Hindustan Times |
, New Delhi
Rishabh Suri
May 26, 2018 03:47 PM IST
Actor Ileana D'Cruz opens up on her struggle of adjusting to the alien world of filmmaking. She confesses that she was in tears on the first day of shooting for her debut film, and called up her mother, who helped her get it together.
Actor Ileana D'Cruz established herself as a bankable name in Bollywood right after her debut Hindi film, Barfi! (2012). She followed it with hits like Main Tera Hero (2014), Rustom (2016), and her this year's release, Raid with Ajay Devgn, which crossed the 100-crore mark and if rumours are to be believed, she will be seen again with Ajay in an upcoming film. But, not many know that she wanted to quit acting on the first of her shoot of her debut film Devadasu (2006).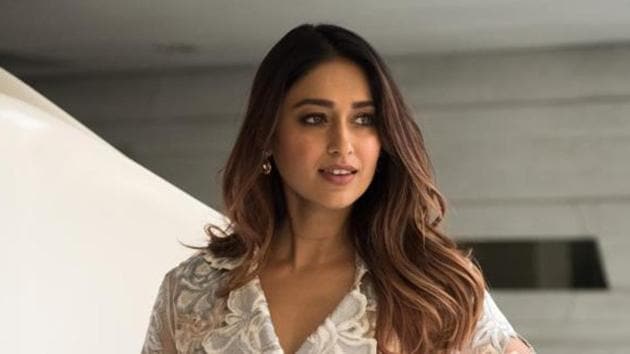 Read more: Ileana D'Cruz: I won't do a film just because it's great; rejected Special 26 because of the role
"For me, being on a film set was overwhelming, as I had never been to one before, and didn't know how films are made. I had just turned 18, but in my head I was still 15. People were speaking a foreign language. I was made to do things I never expected to do. Dancing was something I was never into," says the 30-year-old. Not just performance pressure, some people even told her that she had 'no future' as an actor. "The general attitude of people on the sets was that. Some even said it to me, 'You are never going to make it, you don't have it in you. You should go back to Goa [her birthplace]. That got me so upset, because to some extent, I, too, didn't believe in myself, and to have people tell you that was upsetting," says Ileana, who had ran out of the sets, once."
Ileana recalls, "I was just a baby! I did go out of the gates of the studio and cried my heart out. I told my mother, and she told me that I was being petty. She gave me a lecture that it was a commitment I had made, and it's a reality I didn't want to accept. I had signed a contract."
Ileana still remembers her mother's words. "She told me, 'You finish it off and then you can go back home'. Those were pressures for sure. But I don't want people to misunderstand, that my mother forced me. She has never forced me, she only encouraged me and has been supportive" says the actor.
Interact with the author on Twitter/ @RishabhSuri02