Sunny Leone proves sexism, not sex, is what we should be ashamed of
Sunny Leone has proved the length of your dress or your 'past' doesn't decide your 'morals'. It may come as news to Bhupendra Chaubey and scores of men like him but a woman is a sum of her parts and the best example we can give is that of the porn star-turned-Bollywood actress. Aamir Khan, Alia Bhatt, Rishi Kapoor and Sushant Singh Rajput lined up to fete her after her spirited response to the CNN-IBN interview.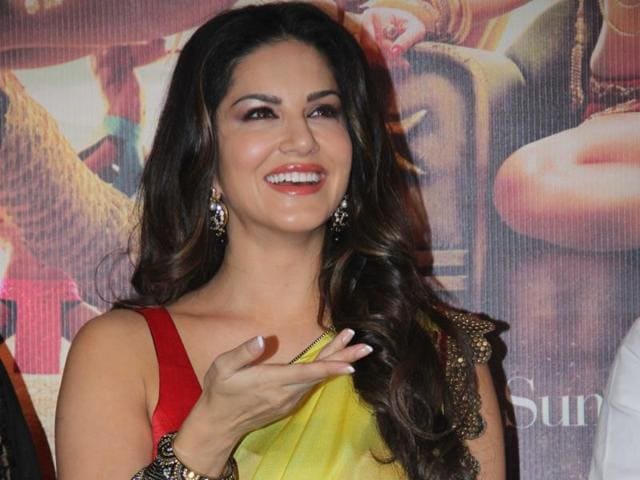 Updated on Jan 21, 2016 09:36 AM IST
Hindustan Times |
, New Delhi
Jyoti Sharma Bawa
For all of you who have been wondering how our sanskari country ended up as the largest consumer of porn in the world, journalist Bhupendra Chaubey of CNN-IBN has found the answer: Sunny Leone. According to him, she is also the reason for corruption of Indian morality, "new India's" moral fibre being flushed down the toilet and housewives losing their husbands.
You would wonder how Chaubey found all of this and who he interviewed to reach this answer. His research subjects were Google articles, some merry men on his Twitter timeline and his misogyny.
Read: Aamir Khan says happy to work with Sunny Leone
And based on that, he happily went to insult and attack a young actress who has managed to hold her own in a male-dominated industry with both grace and poise. Leone guarantees openings of films without any bankable male stars in them, has created a space for herself in the industry without ever creating controversy to grab eyeballs.
On a promotional tour for her upcoming adult comedy Mastizaade, the actress was interviewed by a plethora of top journalists. There was Shekhar Gupta's Walk the Talk where she was asked her about "notorious" past in the same breath as her life growing up in Canada, how she felt like an elephant in the room when she entered Bollywood, her work for PETA and Jallikattu. Rajdeep Sardesai's interview with the star was yet another Bollywood actress talking about her past, present and future.
Read: Bollywood stars back Sunny Leone
On the contrary, Chaubey's sexist interview of Leone was a textbook lesson in gender power play and hypocrisy of Indian male. Hypothetical and offensive to the point of being insulting, his questions either wanted to paint Leone as a victim or a scarlet woman out to corrupt the world.
He, and many like him, simply could not fathom that a woman could choose acting in adult films as a profession and then taste success as a mainstream actress. For all of them, Leone would be forever defined, and scarred, by her porn antecedents and whoever came in close contact with her will be tainted forever.
A look at some of the questions will satisfy her fiercest critics, and she has had a few including in Parliament, that this kind of Spanish Inquisition is best reserved for the criminal and the corrupt:
* Do you not sometimes get affected that your past, the past that you were a 'porn queen', will continue to haunt you? Or maybe it will continue to pull you back?
* There are some who believe that if Sunny Leone is becoming a brand ambassador of sorts of this new India, then it is a very dangerous trend to have. There are many housewives, there are many Indian married women who look at Sunny Leone as a threat to their husbands. They believe their husbands are all going to be taken away by Sunny Leone.
* Do you believe… you have a body… is it your body that will take your everywhere?
* You have come in the mainstream, the number of people who are watching porn in India has, in a proportionate manner, increased to the extent that we are now the largest consumer of porn. Is there any correlation?
And the worst of the lot…
* A lot of chatterati (sic) that takes place, you see a Sunny Leone film, and you get morally corrupted. I am wondering whether I am getting morally corrupted because I am interviewing you.
One response would have been to walk off. Leone chose to take the braver, tougher way out: She took it on the chin, showed that she is a woman of substance and can give it back as good as she gets but with grace. No, she is not a victim, she said, but took up the profession because she saw beautiful, independent and sexy women doing what they wanted to. "Everything that I have done in my life has led me to this seat. Everything is a stepping stone… I met an agent, and when I saw these photos of these women, I didn't think it is vulgar," she said.
And regarding those discontent, wife-leaving husbands? No, she doesn't want them. She has one of her own who is loving, smart and sexy and they have a beautiful relationship together, thank you very much.
She was scathing of his fragile morality being contaminated by being in proximity of a porn star -- a word he had some trouble saying, "I can walk off now if you want me to." What Leone did was difficult as an actor and excruciating as a woman – she faced off a male bully on national television and proved that a woman is a sum of her parts. Yes, she was an adult star once. Yes, she is Bollywood entertainer now and yes, she loved doing all of it. If anyone has a problem with it, it is their problem.
For many, this interview would probably prove that Leone is an empowered woman, an intelligent star. Lot of people who have been tracking her career has known this all along.
There is a lesson for Chaubey and all men who think like this– a woman doesn't have to be dressed from head-to-toe to be "charming" and earn that elusive Indian tag, character. Your real character is the strength inside you.
Interact with writer @JSB17
Close Story
Personalise your news feed. Follow trending topics