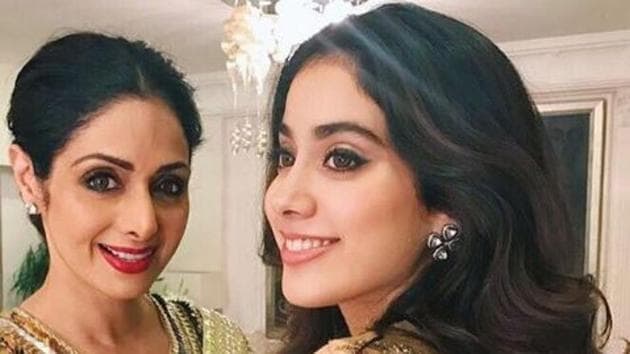 Janhvi Kapoor's heartfelt note to Sridevi: There's a gnawing hollowness in my chest
Janhvi Kapoor thanks her mother for protecting her from 'sadness and pain' and requests all to love their parents unconditionally.
UPDATED ON MAR 03, 2018 01:02 PM IST
Sridevi's sudden passing away has left a nation in shock. Sridevi's family had asked for solitude to mourn for the late actor. Now, Sridevi's first born Janhvi has written a heartfelt note on her mother.
The very first line will pull at your heartstrings -- she begins by saying that there is '... gnawing hollowness in my chest that I know I have to learn to live with'.
Janhvi goes on to describe what her mother meant to her, how she was 'perpetually happy' because of her mother, how 'no problem was big enough' and how 'nothing anybody said mattered'. She thanked her mother for all of it.
She adds how her mother protected her 'from sadness and pain' and how Sridevi wasn't meant for this world. She writes, "You were too good, too pure, too full of love."
Read the full text here:
Sharing the post on Instagram, Janhvi captioned it with another long note, requesting all to love and care for their parents. Janhvi writes: "On my birthday, the only thing I ask of all of you is that you love your parents."
Follow @htshowbiz for more

Close