MeToo: Soni Razdan says someone tried to rape her during a film shoot
Oct 24, 2018 12:53 PM IST
Soni Razdan has spoken about the time when she had to face sexual harassment adding that someone had tried to rape her but she did not name the person. She knew about Alok Nath's Jekyll and Hyde personality.
The MeToo movement has a new entrant. Soni Razdan has spoken about the time when she had to face sexual harassment. Speaking to The Quint, Soni mentioned that during a film shoot in her younger days someone had tried to rape her. However, she chose not to name the person.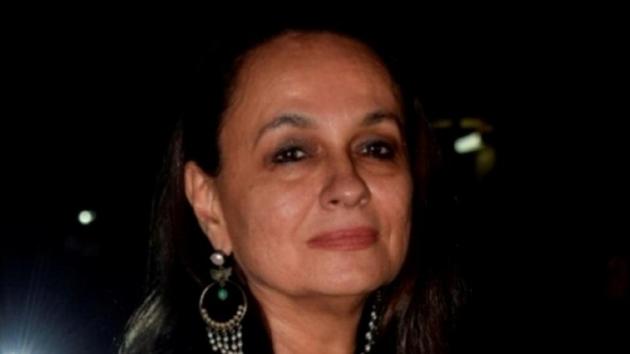 Speaking about it, she said that while she has never had to face such a thing while looking for work, she did face it while on a film's shoot. She said that while "someone tried to rape" her, but luckily "they didn't succeed".
She continued that the reason she never spoke about it then was because the person in question was married and had small children and that it would affect them adversely. She also added that she was able to control the situation and nothing really happened, so she let it pass.
"You know the only reason I never said anything at that time and it sounds really odd maybe but I realised if I would have opened my mouth that person would have gone through a lot of problems. He had a family, small children. And at that time I said, ok, nothing really happened, I managed to control it but obviously I never spoke to that person again. I did not talk about it because of any shame or anything like that. I felt that I would be hurting his family, whom I knew."
However, she added that had the incident happened today, she would certainly have reported it. She wouldn't have been "that magnanimous."
Soni also spoke about Alok Nath and mentioned that she always knew that he had a Jekyll and Hyde personality and that when he wasn't drunk he would be sober. "I have seen him behave very very, I would say lecherously after he has been drunk." While he never threatened her, there was once a time when she hadn't liked the way he had looked at her.
Follow @htshowbiz for more