Never imagined I'd receive a Padma Shri: Vidya Balan
On winning the fourth-highest civilian award, an ecstatic Vidya Balan says, "Honestly, I've got more than what I expected in life. God has been kind. I feel extremely blessed."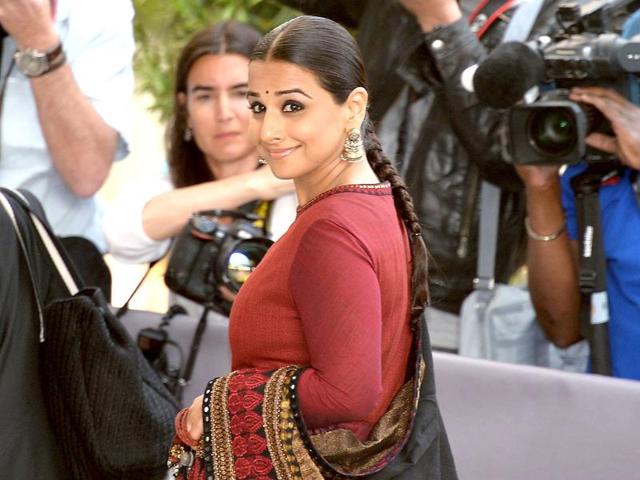 Updated on Jan 28, 2014 09:42 AM IST
Vidya Balan has won film awards and found critical acclaim in equal measure.
Yet, she sounds ecstatic when we call her for a reaction to the news of her winning a Padma Shri (Paresh Rawal is the other awardee from the film fraternity this year).
How did you react to the news?


The mood is jubilant. But it also feels unreal. I was shooting for Bobby Jasoos (in Mumbai), and there was a little celebration on the set. At home, my family came together, and we had a small celebration with my parents (on January 26). They got really emotional when the news came in. Everyone is feeling very happy and proud. As for me, I'm just feeling grateful. That's the only feeling right now.
Did you ever dream of being awarded a Padma Shri?


I never imagined I would receive a Padma Shri someday; and you can't think about these things. With a film award, there is a nomination process, so you know there's a possibility. Here, there was nothing of the sort. It was a wonderful surprise.
Did you hear from the authorities, or did someone else break the news to you?


They called Sidharth (Roy Kapur, husband), because they didn't know how to get in touch with me. When he called me, I didn't take the call as I was busy shooting. Later in the day, when I saw his calls, I called back, and he was ecstatic. For the first few seconds, I couldn't make sense of what he was saying. But he sounded so happy that it dawned on me that it's for real.


PHOTOGALLERY: ARTISTS WHO WON AWARDS



Are there any other awards you desire?


Honestly, I've got more than what I expected in life. God has been kind. I feel extremely blessed. I'm living my dream; it couldn't get better than this.
Any plans of throwing a big Bollywood party to celebrate?


(Laughs) I'd love to have a celebration, as everyone's been saying that it's long overdue. But I'm shooting non-stop; once this is done, I'll start promoting Shaadi Ke Side Effects. So, let's see.
Close Story