Nirupa Roy: Sons fight hard over Bollywood's ultimate mother's bedroom
Nirupa Roy's sons, Yogesh and Kiran, are fighting a court battle to seek possession of Roy's bedroom in her 3,000 sq feet apartment at Napean Sea Road in Mumbai.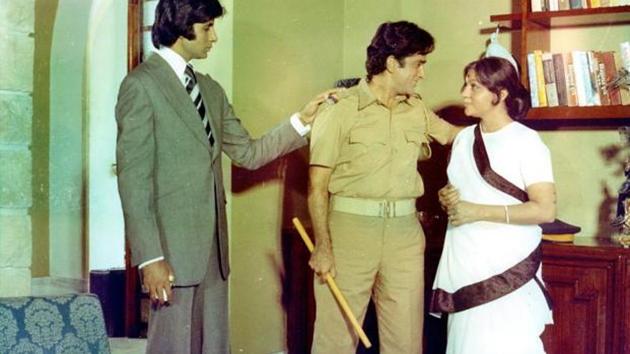 Updated on Mar 02, 2017 04:52 PM IST
Remember Nirupa Roy, Amitabh Bachchan and Shashi Kapoor's mother in 1975 blockbuster Deewar? The two brothers vehemently fought to keep the mother in their respective homes.
Well that happened in the reel life. In real life, the script is different. Here, Roy's two sons are fighting hard inside the courtroom to take control of their late mother's bedroom.
This all started after Nirupa Roy's death in 2004. As per a Mumbai Mirror report, both sons, Yogesh (57) and Kiran (45) want possession of the Napean Sea Road apartment in Mumbai claiming their 'sentiments' are attached to this house.
There seems to be a reason for such 'sentiments'. This ground floor apartment is 3,000 square feet in area, and that's not all. It also has a garden spread over 8,000 square feet. As per current property rates in Mumbai, this apartment may worth something close to Rs 100 crore.
Right now, both the brothers live in the same apartment occupying separate bedrooms. Kiran and his family occupy the bedroom used by late Nirupa Roy and her husband Kamal Roy, who died in 2015.
This fight is likely to get ugly in coming days with both sides ready to file more complaints against each other.
Close Story
Personalise your news feed. Follow trending topics