Sacred Games actor Elnaaz Norouzi: My character has similarities with Katrina, but not inspired by her
Hindustan Times |
, New Delhi
Monika Rawal Kukreja
Jul 18, 2018 05:34 PM IST
Actor Elnaaz Norouzi says that she was more worried about doing her part well in Sacred Games and not about the plot's alleged real-life references.
Elnaaz Norouzi shot to instant fame after her character, Zoya Mirza, in the recently-released web series, Sacred Games, received widespread recognition from viewers and critics. However, the Iranian actor didn't really expect her character track (including her relationship with Karan Wahi's character) to come under the scanner for having strong references to actors Salman Khan and Katrina Kaif's relationship, with a reference to Ranbir Kapoor, a hit-and-run case, and her obscure nationality et al. In an interview, Elnaaz opens up about the controversy.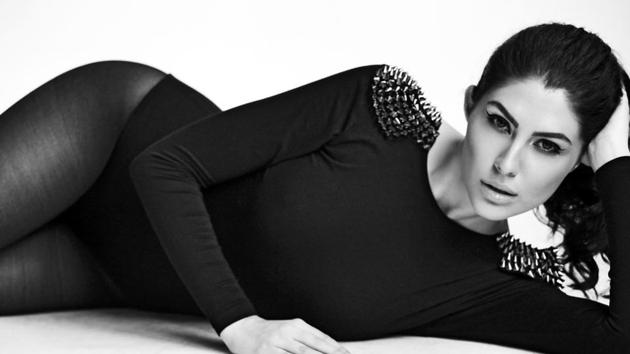 Now Like everyone else, do you also agree that your scenes in Sacred Games have multiple references to a celebrity relationship?
I don't think the writer of the series or the author of the book was intending to hurt anyone. I don't think it's such a big deal. I grew up in Germany where everybody is free to express what they feel, on the big screen. So, people shouldn't take it seriously.
When you first read the script, did Salman-Katrina's love story come to your mind?
While reading the script or shooting, not for a moment did it click my mind that my dialogues had anything to do with Salman-Katrina's relationship. I was so much into the character, worried about my acting, and getting my Hindi right that I didn't care about where all this is inspired from. This reference only struck me when I read about it.
But still, we can't ignore that it has a real life influence…
I feel that a lot of things that we see in films and series have all happened in real life and that's where it comes from. And Sacred Games at some point is very close to real life — portraying lot of real things in world. Some things are very unfortunate in life and what happens to my character was also very unfortunate, but I am sure there are these kinds of men who exist and women might be facing all of this.
What about people saying that Zoya's character is loosely based on Katrina Kaif?
I wouldn't say so. Everywhere, there are so many people that they might fit a character in the film. Life happens to us. What happened to Zoya, it could have been with Katrina or Aishwarya Rai or anyone else. Just because my character has certain things in common with Katrina doesn't mean it's inspired from her.
You've worked with Salman earlier on two ad campaigns, so didn't you know about his life?
My experience with Salman has been the best and it was during the very beginning of my career. I know Salman as an angel and that's what I say about him to other people. I don't know how he has been in his relationships.
Do you get bothered when a good performance gets overshadowed by such controversies?
It hasn't affected me as such. In fact, we are more excited about doing the second season than worrying about any controversy. They come and go but your work stays.
Would you be more conscious while reading the script for the next season?
Again, it'll be in the hands of the writers and directors. And the directors will decide if they want to pay more attention to those details or continue with what they think is right.
Interact with Monika Rawal Kukreja at Twitter/@monikarawal