Sidharth Malhotra on Kargil martyr's biopic: This film means a lot to me
Feb 23, 2018 04:13 PM IST
Bollywood actor Sidharth Malhotra, who plays Param Vir Chakra winner Captain Vikram Batra in the film, says that he has waited so long to do a biopic because he needed 'to feel the connect'.
In a career of five-plus years, Bollywood actor Sidharth Malhotra has created some well etched characters — Abhimanyu Singh in Student of the Year (2012); Guru in Ek Villain (2014); Arjun Kapoor in Kapoor & Sons (2016); Vikram Sethi in Ittefaq (2017); and Jai Bakshi in the recent release Aiyaary — and this variety in roles has been the result of striving to always be different. His next film joins the long list of Bollywood biopics; this one is on the Kargil martyr, Param Vir Chakra winner Captain Vikram Batra, whose story "means a lot" to Sidharth.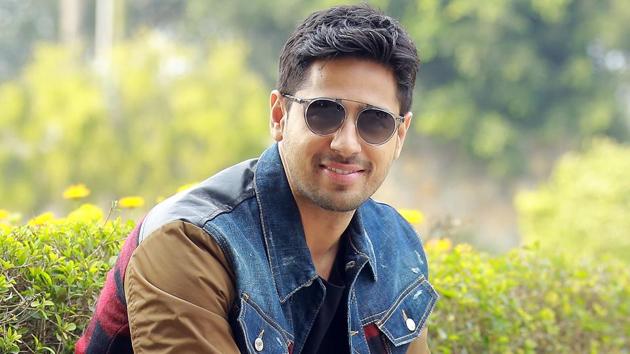 "In these few years, I've consciously made it a point to not repeat myself or choose the easy route," says Sidharth. "All my films have been different. When I came to the industry, being a young actor, this was my way of standing out, where I'd try new things and not just bold and edgier films. And I'm happy with the choices I've made — though some worked, and some didn't." The actor adds that after a few years, he wants to look back at his work and be happy about it.
"I want a body of work that would make me happy and proud to have tried various genres and interesting stories, and the assurance that I didn't try to feed off something that's very typical and safe," says Sidharth. "For me, it has been important to go beyond mainstream stuff, so that my audience can expect something interesting from each of my films."
At a time when Bollywood, it seems, is obsessed with biopics, what took Sidharth so long to sign one? "A biopic needs to mean something," he says. "As an actor, I need to feel the connect. A biopic is not a fictitious story. It is based on a real person and I think one needs to handle that with a lot of sensitivity. The character that I'll be playing next is very sensitive and his story is also quite touching. When I was approached for the film, and they spoke to me about the character, I felt it means a lot to me and I have so much respect for him." The actor had shared, in an earlier interview with Hindustan Times, that he was overwhelmed to learn that the family of Captain Batra was keen for Sidharth to be cast in the martyr's role.
Captain Batra, nicknamed Sher Shah, led one of the most difficult battles in the Kargil War of 1999, a battle that took place on the icy slopes at an altitude of 16,000 feet. The Indian troops, bolstered by the presence of Sher Shah, began pushing back the Pakistani invaders. But even though Peak 4875 (now called Vikram Batra Top) was captured, Capt. Batra died protecting one of his junior officers. For his leadership, courage, and generosity, he was posthumously awarded the Param Vir Chakra in August 15, a little over a month after India won the Kargil War.
Actor Abhishek Bachchan had played Captain Vikram Batra in the film LOC Kargil (2003). Asked if he'd watch that film for reference, Sidharth says, "Yes, Abhishek played the same character, but I don't think I'll watch the film because it wasn't a biopic."
Interact with Shreya Mukherjee at Twitter/@Shreya_MJ