Sonu Sood to show Kung Fu Yoga to PM Narendra Modi
Updated on Jan 31, 2017 06:51 PM IST
Sonu Sood is extremely excited about his next release, Kung Fu Yoga, wants to show it to Prime Minister, Narendra Modi.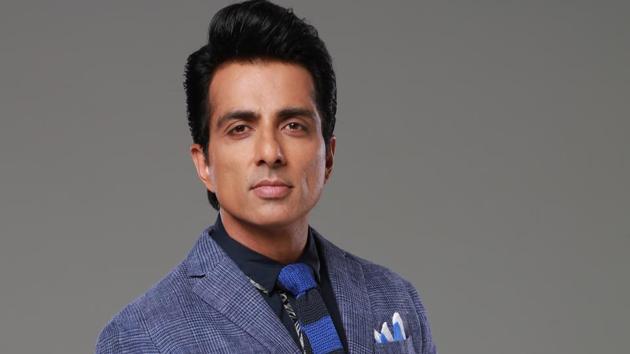 Sonu Sood has done films in multiple languages but his next release, Kung Fu Yoga – an Indo-Chinese coproduction, is his most special project. Sonu who is presenting and distributing the film in India, says that all this has been possible because of his parents' blessings.
"One and a half years ago, when I shared the news of this film with my father, he was extremely excited. I was happy to be working with Jackie Chan, but my father was even more excited. Unfortunately, I lost him last year. On February 7, it will be a year since he expired, and I genuinely think that all this has been possible due to his blessings. I owe it all to him," Sonu says.
The actor played host to Jackie Chan and the film's director, Stanley Tong, when they were in India. His friends and family are now looking forward to the film's release. However, Sonu says that he is most excited about showing the film to Prime Minister Narendra Modi as the film was announced when he visited China in 2015.
This is the first one of the three Indo-Chinese films, the Chinese film regulators announced during Modi's visit. "I am planning to arrange a screening for him. However, with elections in February, I know everyone is busy. But I'll make it happen," he says.
Sonu has been in the industry for over 15 years and has worked with several film-makers and actors. Though, he has done action films, Sonu says he wants to be a part of an out-and-out action film. "I did Yuva (2004), Dabangg (2010), and other projects, but I want to do an action film. I was always a hyperactive kid, jumping from balconies, and performing all kinds of stunts. My friends back then would tell me that I would become an action hero. Kung Fu Yoga, too, has a lot of car chases and great action sequences. I thoroughly enjoy action, and I am waiting for someone to offer me a great action script."
Talking about working with Jackie Chan, Sonu says that the action star is always open to suggestions. "He is a great listener. He understands your ideas, and is always listening to your opinion on things. The best thing about working with people like that is they know their job well. Also, they push you to give it your best."