Tanushree Dutta accuses Vivek Agnihotri of harassment, says Irrfan, Suniel Shetty stood up for her
Sep 28, 2018 09:01 AM IST
Actor Tanushree Dutta, who recently accused Nana Patekar of sexual harassment, has now alleged that filmmaker Vivek Agnihotri misbehaved with her. She praised Irrfan Khan and Suniel Shetty for standing up for her.
Tanushree Dutta has accused director Vivek Agnihotri of inappropriate behaviour on the sets of his 2005 film, Chocolate: Deep Dark Secrets. The actor recalled an incident on set when she was commanded to strip and dance without any warning, and said that established actors Irrfan Khan and Suniel Shetty stood up for her.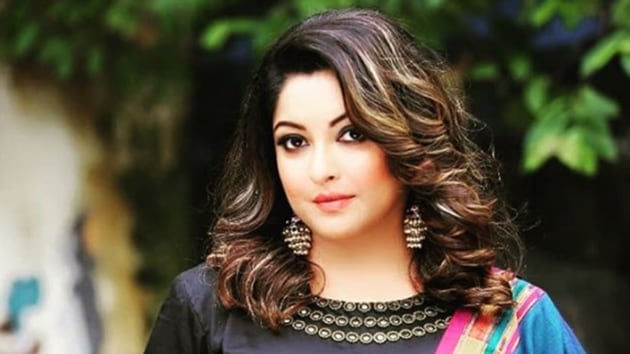 Tanushree, who recently accused actor Nana Patekar of sexual harassment and opened the floodgates for the Me Too movement in the Hindi film industry, said that she admired Irrfan and Suniel for taking a stand.
In an interview to DNA, she said, "This guy (Vivek Agnihotri) wanted me to give cues to an actor (Irrfan Khan). It was an actor's close-up. It was not even my shot. I was not even going to be in the shot. It was the actor's close-up and he had to just look at something and give expressions. This director, he told me 'jao jaake kapde utaar ke naacho, usko cues do (go strip and dance, give (Irrfan) cues'."
Agnihotri has developed a reputation as a strong right-wing voice on social media, often getting into altercations online with members of the film industry.
Tanushree said that Irrfan immediately put a stop to the incident on set, assuring Agnihotri that he could act without her dancing in front of him. She said that Suniel was also present on set and immediately spoke up, and told Agnihotri that if cues were required then he could give them.
In an interview to Zoom, Tanushree had spoken about the importance of people in power taking a stand against sexual harassment in the industry, "Everyone knows about Nana Patekar that he has always been disrespectful towards women. People in the industry know about his background... that he has beaten actresses, he has molested them, his behaviour with women has always been crude but no publication has printed anything about it."
Nana on Friday broke his silence on the matter and laughed it off. He said he was contemplating legal action against Tanushree.
"The entire industry saw what happened but there was not one word of condemnation from anybody. Every single person in this country remembers my incident and this was something on national TV for three days but even today there's a stoic silence on that. So, my question is, 'Who is going to believe these hypocrites?' These are the people who stand up and raise their voice against women empowerment," she had said.
So far, a handful of Bollywood personalities including Aamir Khan, Amitabh Bachchan and Farhan Akhtar have addressed the controversy.
Follow @htshowbiz for more