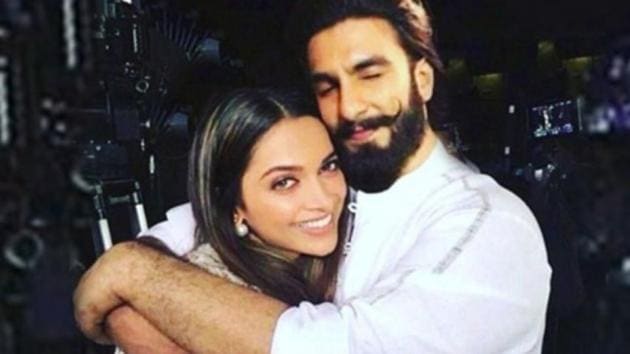 This Deepika Padukone, Ranveer Singh Twitter exchange is dripping love. Read details
Deepika Padukone played an important role in making Ranveer Singh the most desirable man in India.
UPDATED ON MAY 05, 2018 04:49 PM IST
Bollywood gossip will have us believe that Ranveer Singh and Deepika Padukone may tie the knot soon. While we await either of the stars to discuss the issue, their latest Twitter exchange seems like a giant heart emoji. So, without further ado, let us tell you what happened.
On Friday, Ranveer topped a 'Most Desirable Men List', which has Prabhas, Virat Kohli, Hrithik Roshan and Sidharth Malhotra rounding off the top five. The actor said he was very flattered to receive the honour. He thanked everyone who voted for him and wrote on Twitter, "Most desirable! Sweet! A big Thank you to @timesofindia ... and to everyone who voted for me !" For good measure, there were heart and thank you emojis to go with the message on Twitter.
Without missing a beat, Deepika replied to his tweet, "your welcome (sic)." She had a heart emoji to go with it too. Ranveer responded with laughter and a kissing emoji. Deepika and Ranveer have been dating for a few years but have never publically accepted their relationship.
However, they never shy away from public display of affection now and then. Speculation suggests that the couple may tie the knot later this year. Ranveer and Deepika have worked together in blockbusters such as Padmaavat and Ram-Leela.
Earlier, speaking about topping the list, Ranveer had said in a statement, "I do not consider myself to be the best-looking actor, but it is very flattering to be considered desirable. It's important for people to feel desirable for the sake of their self-confidence. I do not consider myself to be the best looking actor. Also, I was an overweight kid till about Class 9."

Close