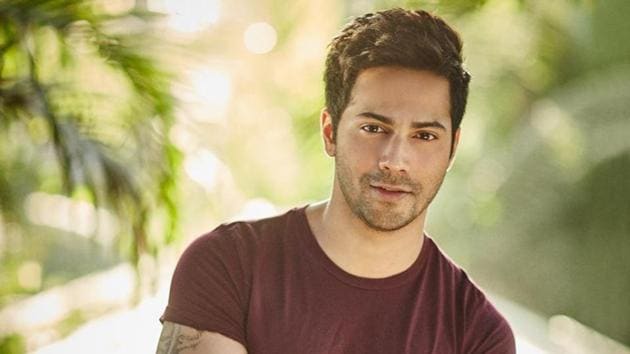 Varun Dhawan on starring with newcomer Banita Sandhu in October: Shoojit Sircar wanted a newcomer even for my role
Actor Varun Dhawan reveals that while shooting for his upcoming film, Shoojit Sircar's October, he almost felt like going back to school, as he did all the chores — from cleaning pots and lifts to making beds in the hotel.
By Monika Rawal Kukreja
, New Delhi
UPDATED ON APR 08, 2018 02:58 PM IST
Actor Varun Dhawan is busy promoting his next film, Shoojit Sircar's October that releases next week. While Varun has had a string of hits ever since he made his debut six years ago, October, in particular, is touted to be his bravest choice so far. Some even feel it can turn out to be a make or break film in Varun's career. In a freewheeling conversation, the actor reveals how it was preparing for his role, shooting for the film, being paired opposite newcomer Banita Sandhu, and the pressure to excel.
From the trailers and posters, October looks quite intense and makes you curious. Do you feel you've pushed the envelope with this unique kind of a genre?
Shoojitda is a very interesting person and this film is not a cliché love story. It shows you what the definition of love is. It's a much misused term today and used very badly by people, including myself. While shooting, I actually understood the meaning of love and it hit me so strongly. As a kid when I used to ask mom what is love, she'd explain it to me in the purest way but as we grow, it becomes so adulterated and you wonder how the same word can have so many different meanings. So, October beautifully explains that to you.
Was it tough doing all the chores when you were shooting for the film in a Delhi hotel?
For me, it was going back to the school. I was doing all the work — from cleaning the pots and lifts to making beds and attending to foreigners who were staying at the hotel. I also did something, which I've never done before. It was 3.30 in the morning and I had to ride a bike on Delhi highway and that's really scary with all the trucks and honks. I did that for three hours and then I got bronchitis attack the next day, but that's all worth it.
Being paired opposite a debutante in sixth year of your career — was that a risk in any way?
There was no apprehension. At some point, even I was new, and the kind of part Banita is playing is very challenging. And I think that we needed a fresh face for that. Shoojitda was actually looking for a newcomer only. Even for my role, he auditioned a lot of people but I think when I went to his office, he just got convinced and gave me this role. Also, when you see the film, it's not only one newcomer. There are 30 new artists. Shoojit wanted to cast everyone around the main characters and honestly, I did feel that I have to do a lot.
When co-starring with a newcomer, is there an additional responsibility on your shoulders to make sure the film works?
That's the way I feel about every film. When it comes to the commercial side of it, regardless of what film I do and with whom I do, I always feel that pressure. I always feel it's my responsibility. I have obviously taken the decision that I want to be part of this film and if I am going on a rise, all my fans are going on a rise because of me, so that's my duty towards them.
We have many female actors from the younger crop working with male superstars in the industry. Do you feel you're missing out on working with senior female stars such as Priyanka Chopra, Kareena Kapoor Khan and others?
I don't know if I am missing but I would definitely want to work with them, as they have a lot more experience. I am greedy that way and I have so much more to learn from all of them. If an opportunity arises, I would love to do a film with most of them. Also, I think age and all doesn't matter. If there is a story, which justifies the casting, it is fine and we should not have any double standard about this.
Interact with Monika Rawal Kukreja at Twitter/@monikarawal

Close