Watch Priyanka Chopra demolish the most sexist '90s headlines in new video
Jun 29, 2018 02:07 PM IST
Priyanka Chopra on Friday shared a new video in which she takes down sexist '90s headlines. Watch here.
As a companion piece to her Allure magazine spread, Priyanka Chopra appeared in a new video about empowerment, where she read sexist '90s headlines in her best American accent. Priyanka added a quick comment after every headline, highlighting the importance of self-worth. She shared the video on her Instagram on Friday.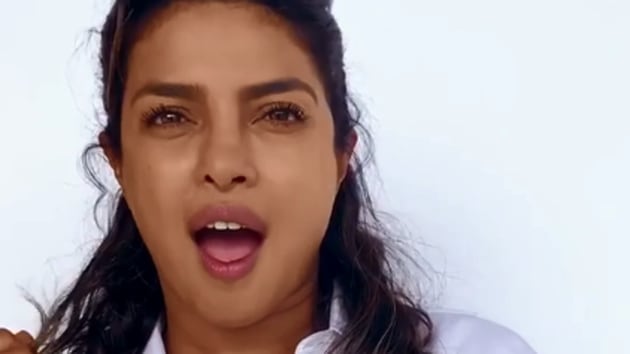 "Lose weight in bed, the love-maker's diet," she read the first headline, and moved on to the second one immediately, "Weekend beauty: It takes half a minute, and half a brain."
"Please don't use your whole brain," she commented, "because you know men hate women with brains."
The third headline was 'Why nice girls talk dirty," to which Priyanka had the perfect reply. She went on an expletive-laden rant about nice girls, most of which had to be bleeped out.
"Lose the last five pounds fast, you can eat on the honeymoon," the fourth headline read. "Yeah, how about we all starve until we get married," she said sarcastically, "because that's the end of our lives anyway."
Priyanka then read the last headline, "Face-warming makeup: Soft caramel, rich coffee or hot cocoa."
"Are these skin tone names or desserts," she laughed. Priyanka finished with a bit of advice. "The next time you see yourself doubting yourself, start by just recognising what you're doing." She said enough people are already doubting and berating women, and there's no reason for them to do it to themselves.
In her magazine spread, published in the summer issue, she presented a very clear take on the idea of "objectification of women" in showbiz. She said, "When women are made to feel like your only option to succeed is to be OK with being objectified or being made to feel stupid... then it's wrong."
Priyanka will make her much-awaited return to Bollywood in Salman Khan's Bharat next year.
Follow @htshowbiz for more