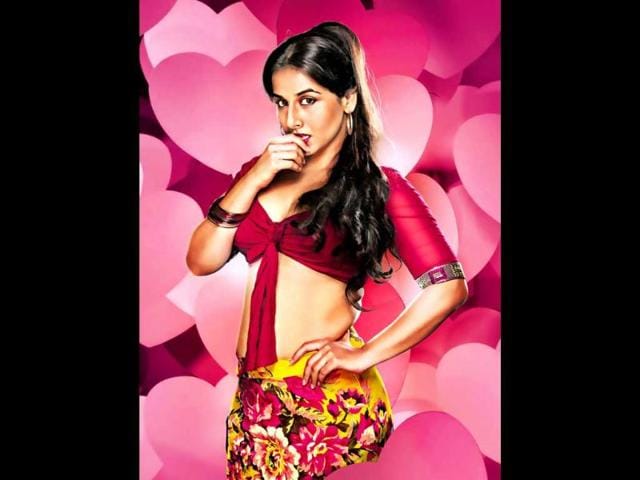 Women on top
Leading ladies seem to be getting meatier roles of late, sparking off a new trend in the industry, this year to have as many as six films with strong female protagonists.
Hindustan Times | By Priyanka Jain
, Mumbai
UPDATED ON FEB 07, 2012 05:59 PM IST
Indian cinema from the '60s to the '80s boasted of some of the best women-centric roles. Now, the trend seems to be re-emerging with the commercial success of films like No One Killed Jessica (NOKJ, 2011) and The Dirty Picture (TDP, 2011). With Sridevi-starrer English Vinglish, Karisma Kapoor's Dangerous Ishq, Raveena Tandon's Gin Liya Aasman, Tabu's David, Vidya Balan's Kaahani and Kareena Kapoor's Heroine coming out this year, it's only set to grow.
Vidya, who is at the forefront of the trend with three female-dominated films under her belt, says, "The angry man of the '70s gave voice to the angst of unemployed youth. The woman was reduced to playing his romantic interest." But, she notes, with women entering social and professional spheres, reel life became exciting for female actors: "Now, women are seen as human beings, not as a particular sex. In NOKJ, Sabrina Lal could have well been a man."
Does that limit her choice of films? "Sridevi is the best example of how you can combine masala with substance, like what she did in Mr India (1987). If I get offered those kind of films, I am open to doing them," Vidya replies.
While TDP producer Ekta Kapoor says, "Female actors should also demand a profit share like their male counterparts", Siddharth Roy Kapur, CEO UTV Motion Pictures, points out it might not be possible as the industry is still hero-dominated. He says, "But, people are making cost-effective films dominated by female protagonists. We made NOKJ for less than R10 cr, and the collection in India alone was R40 cr plus other revenues. Even Heroine is being made on a medium budget."
While trade analyst Amod Mehra feels these films are "an exception to the rule, not an emerging trend", Kamal Gianchandani, CEO, PVR pictures, says, "Well-made films with strong female protagonists do well. The audience is more receptive and multiplexes are playing a role in this behavioural change."

Close