Man Booker shortlist for 2016 announced; no Indian makes it to the top 6
The shortlist for the Man Booker prize, touted as the world's leading English-language fiction award, was unveiled on Tuesday.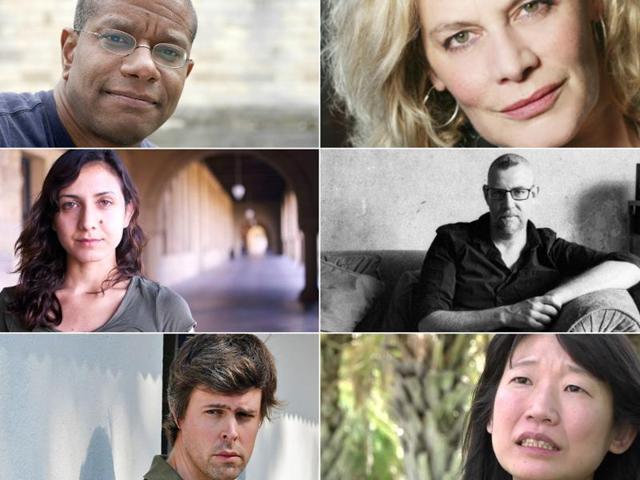 Updated on Sep 13, 2016 07:34 PM IST
Prasun Sonwalkar and agencies
Noted writers such as JM Coetzee and Elizabeth Strout were bypassed as judges of the 2016 Man Booker Prize for Fiction announced a shortlist of six on Tuesday that included four British writers, but again, no Indian writer made the cut this year.
The winner of the 50,000 pound prize will be announced here on October 25.
The 2016 shortlist of six novels is: Paul Beatty (US; 'The Sellout'), Deborah Levy (UK; 'Hot Milk'), Graeme Macrae Burnet (UK; 'His Bloody Project'), Ottessa Moshfegh (US; 'Eileen'), David Szalay (Canada-UK; 'All That Man Is'), and Madeleine Thien (Canada; 'Do Not Say we Have Nothing').
The books cover a diverse range of subjects, from murder in 19th century Scotland to classical music in Revolutionary China.
British writer Deborah Levy was nominated for the second time, this time for her book, 'Hot Milk'. She was also on the 2012 shortlist for 'Swimming Home'.
Chair of judges Amanda Foreman said: "The Man Booker Prize subjects novels to a level of scrutiny that few books can survive. In re-reading our incredibly diverse and challenging longlist, it was both agonizing and exhilarating to be confronted by the sheer power of the writing".
"As a group we were excited by the willingness of so many authors to take risks with language and form. The final six reflect the centrality of the novel in modern culture – in its ability to champion the unconventional, to explore the unfamiliar, and to tackle difficult subjects."
The shortlisted authors each receive £2,500 and a specially bound edition of their book. The winner will receive a further £50,000 and can expect international recognition.
First awarded in 1969, the Man Booker Prize is recognised as the leading prize for high quality literary fiction written in English. Its list of winners includes many of the giants of the last four decades, from Salman Rushdie to Hilary Mantel, Iris Murdoch to Ian McEwan.
This is the third year that the prize has been open to writers of any nationality, writing in English and published in the UK. Previously, the prize was open only to authors from the UK & Commonwealth, Republic of Ireland and Zimbabwe.
Deborah Levy's Hot Milk is a story of an intense relationship between a sickly mother and her daughter set in a small Spanish fishing village which the jury said in a statement examines "female rage and sexuality".
First-time author Ottessa Moshfegh, a Boston-born 35-year-old, was selected for Eileen, a portrait of "an unassuming yet disturbed young woman" trapped between caring for her alcoholic father in a squalid house and her job as a secretary at a boys' prison.
Scottish writer Graeme Macrae Burnet's His Bloody Project thriller "paints a painfully realistic picture of poverty in the tiny crofting community of Culduie in the Scottish Highlands," the jury said.
The three other books shortlisted are David Szalay's All That Man Is, a portrait of masculinity, Madeleine Thien's Do Not Say We Have Nothing about classical music in revolutionary China and Paul Beatty's The Sellout, a satire on US urban life.
The Foyles bookshop chain said in a statement that the shortlist was "excitingly wide-open, with Deborah Levy the only well-known author left".
Several Indian authors, including Anita Desai, her daughter Kiran Desai, Arundhati Roy, Amitav Ghosh, Aravind Adiga and Indra Sinha have been shortlisted for the Booker in the past.
Follow @htlifeandstyle for more.
Close Story