Five things we will miss about CSI: Cyber
Lock the morgue, hold the ballistics report, zip up your evidence bag. CSI is officially cancelled and it's now time to mourn, and laugh.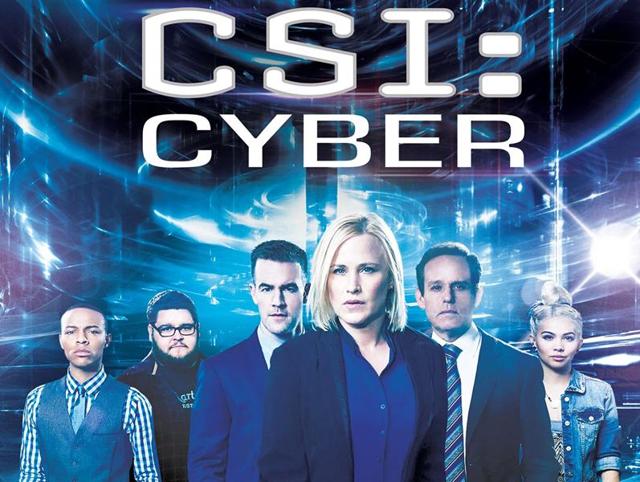 Updated on May 28, 2016 09:06 PM IST
The American channel CBS has announced that CSI: Cyber would not return for a third season. This means that CSI, once the most watched franchise in the world, has ended its 15-year run. Its legacy: 750 episodes of smooth crime scene investigation, stylish procedurals… and corny* moments like these:
The sciencey bits: On CSI, you could ID a person from a partial thumbprint on a half-drunk glass tossed from a half-crumbling house in a half-abandoned street. You could zoom and zoom and ZOOM into grainy CCTV footage to find the birthmark on a suspect's elbow. Ballistics matched every shell to its gun. UV scans knew what had been done in the bed (and out of it). So when a ketchup stain appeared on my wall one day, I correctly inferred – from the spatter velocity of course – that it came from a tall person, ie, my brother.
The wordplay: David Caruso at CSI: Miami had a one-liner for every murder. Someone dead at the airport? "Seems like he missed his flight." Was the victim catching some sun? "Looks like something caught her." Mob hit? "It's time to hit back." Cue sunglasses after every scene. I'm waiting to be embroiled in an investigation to pull out some puns, and my own sunglasses.
The speedy investigation: How long does it take to solve a crime? Just 46 minutes plus commercials. Use cotton buds to swab some blood, run it through the mass spectrometer to extract DNA, find a match in the criminal database, connect motive and method and arrest the murderer before the body's even gone cold.
The technology: CSI was where new devices debuted before they even made it to the shops. Drones attempted murder, holographic keyboards caused mischief, isotopic recognition refitted shattered glass, 3D maps tracked rapists.
The fantasy: Rules were flexible on CSI. One recovered strand of hair made all the difference to a case, yet the cast left their hair loose and uncovered. They wore coats in the lab, but no gloves at the crime scene. Car chases never hurt any bystanders. The final victim would be saved just in time. Every criminal would break down after the third question. And when you told the killer to put the gun down, he always did. Good times!
*Disclaimer: How do I know this? I was an early adopter. I'd stay up late one night a week in the early 2000s to watch CSI at 2.30am till I realised they were telecasting EVERY WEEKDAY and I'd been losing four episodes every week! I've played the 3-DVD CSI game, the CSI mobile games and endured creator Anthony Zuiker's awful novel-plus-website crime thriller. I store my bank documents in a Ziploc bag marked EVIDENCE, and my mug when filled with hot liquid, reveals a handprint. That's all the evidence you need.
From HT Brunch, May 29, 2016
Follow us on twitter.com/HTBrunch
Connect with us on facebook.com/hindustantimesbrunch
Close Story