'Would've loved to be part of movies like Spotlight,' says Poorna Jagannathan
Feb 28, 2016 01:11 AM IST
Poorna Jagannathan talks about the first movie that changed her perception about Bollywood, her experiences of working with Emma Watson and things that she look at before signing up for a Hindi film.
Birthday: December 22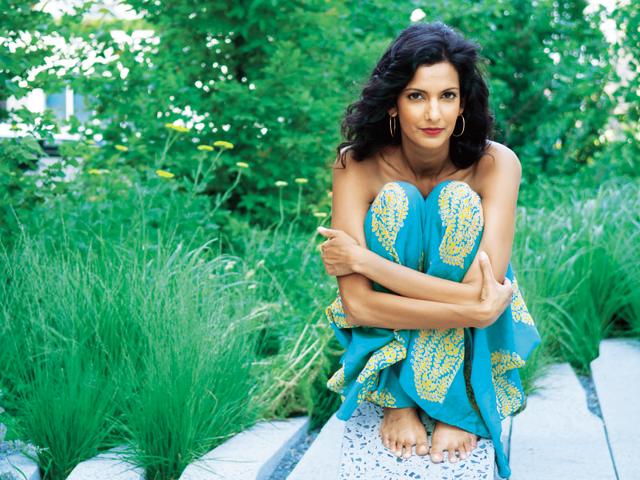 Place of birth: Tunis, Tunisia
Sun sign: Capricorn
Hometown: Los Angeles
School/college: Sardar Patel Vidyalaya, Delhi and University of Maryland, USA
Low point of your life: Working at Taco Bell through college. Though my future husband was dressed as a burger and fries a few miles away
High point of your life: The play, Nirbhaya, winning the Amnesty International Award in 2013
Currently I am... Working on a documentary based on the Nirbhaya
First break: In Bollywood, Delhi Belly (2011)
You grew up in Ireland, Pakistan, Brazil and Argentina. What was that like?
It was heady, things were always new and exciting. But leaving each place would be unbearably hard. That never got easier.
The first Hindi film you saw.
I was really plugged out of Bollywood. I'd see the mummy, daddy, beti and beta in their shandaar house under a shandaar chandelier acting terribly functional, and it would be unbearable. Delhi Belly was the first script that broke that mould for me.
Nirbhaya won several awards. But what's been the best response?
In Bangalore, a grandmother, a mother and her daughter were in the audience. After the play, each one broke their silence around sexual violence they had each experienced.
How do you unwind?
I hang out with my best friends a lot. We all live five minutes away from each other.
If not an actor, you would be...
A lawyer.
Your favourite TV shows.
Master of None was great and unexpected, Narcos was delicious, and Louie is my all-time favourite.
Your best memory of shooting in your next Hollywood film The Circle?
The scenes I shot with Emma Watson. We spent the entire time deconstructing feminism. She's all that and then some.
TV, films and theatre: which do you prefer?
I am actually grateful for the mix. They are each wonderful and wretched in their own ways.
A play or movie that you wish you were part of.
I was up all night after watching the recently released Spotlight and The Big Short. I would have loved to be part of them.
Since your debut in Bollywood, you've only done two films. What do you look at before signing up for a Hindi film?
A beginning, middle and an end. A spell-checked script also goes a long way with me. You'd be surprised how few of these are out there.
A make-up trick you swear by.
Eyebrow grooming. It is my new obsession.
Your favourite fashion trend right now.
Trend or not, I'm kind of done with high-heeled shoes. I'm wearing Oxfords nowadays.
A fictional character you love.
Dennis, the eight-year-old Russian boy in Victor Dragunsky's The Adventures of Dennis. The character was written with such humour and detail that my childhood memories and dreams are all tied up inextricably with his.
Your most favourite food.
Paani puri.
You recently tweeted about the diversity issue in Hollywood during the #OscarsSoWhite Twitter campaign. Have you ever faced any discrimination yourself?
We all have at some point. It's an unfair system that's gone unquestioned till now.
Directors and actors you admire.
I love my co-stars, Peyman Moaadi and Riz Ahmed, in my series Crime. And Yael Farber, the director of Nirbhaya, an astonishing human being.
The last time you did something outside your comfort zone.
I started SUP (Stand Up Paddle-boarding) last year. I have a fear of water and I'm trying to get over it.
The last line of your autobiography will read...
"I never dreamt how deliciously absurd it could all be."
*
My favourites:
Book: The Moor's Last Sigh by Salman Rushdie
Song of the moment: Stressed Out by Twenty One Pilots
Designer: Prabal Gurung
City: Bahia, Brazil
From HT Brunch, February 28, 2016
Follow us on twitter.com/HTBrunch
Connect with us on facebook.com/hindustantimesbrunch