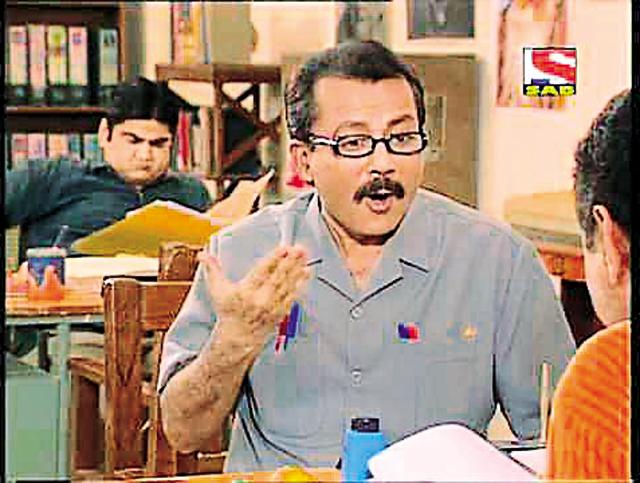 "Musaddi Lal was very close to me. I too come from a middle-class family," says Pankaj Kapoor
Actor Pankaj Kapoor talks about Office Office, the show which touched a chord with thousands of TV viewers at the turn of the century.
UPDATED ON JAN 09, 2016 08:00 PM IST
How do you explain Musaddi Lal's enduring appeal?
As I see it, it is because the man on the street can relate to the character of Musaddi Lal and his predicaments to situations in their everyday lives. Also, thanks to Musaddi, they can look upon these situations with a smile. The show began airing in 2000, but its content is relevant even today, maybe even more so today. It helped that Office Office had a fine set of actors and a good director, but I think a lot of its appeal had to do with its content.
Playing Musaddi appeared to come to you effortlessly. What kind of preparation went into the role?
Although there's some amount of effort that goes into playing any character, a character like Musaddi Lal was very close to me because I too come from a middle-class family. In my younger days, I had seen people around me – my father and my uncles – face problems like the ones Musaddi faces. So, to begin with, it wasn't difficult to relate to him. At the same time, I wanted the character to be a representative of all kinds of people. At that time, I thought it will be easier for my audiences to relate to that character as a composite of many characters they know.
Did you know that the show would go on to draw comparisons with RK Laxman's Common Man?
Those parallels were drawn by people later. When we began shooting, we were not thinking about it. To begin with, we wanted to portray the situations in society and how the people in our bureaucracy exploit a common man. We began by planning to shoot four episodes in just 10 days and ended up doing them in half the time. We had become so used to playing the characters and learning our lines that we found a system to rehearse together which made it easier for everybody to perform spontaneously and the director to shoot. It is always fun to work with people who know their job. As an actor, you feel delighted to get that response from your colleagues.
In real life or while in acting school, have you faced situations like the ones Musaddi did?
Once or twice in my life, I did face similar situations. But I would not like to name the government departments involved. It was not in acting school at all, it was more to do with everyday things that one needs to get done as a citizen of a big city. We've talked about almost all departments.
From HT Brunch, January 10, 2016
Follow us on twitter.com/HTBrunch
Connect with us on facebook.com/hindustantimesbrunch
Close